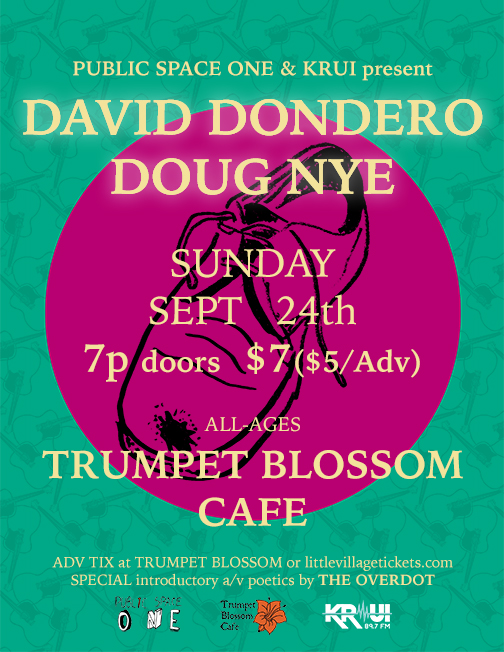 David Dondero & Doug Nye: Live at the Trumpet Blossom
Homegrown Iowa CIty folk singer Doug Nye opens bringing his quiet wit and experimental vocal stylings and phrasing to the comfortable Trumpet Bloosom stage.
https://douglaskramernye.bandcamp.com/
David Dondero has done all kinds of work in his life. He's been a carpenter, a cook, a trucker, a bartender in Alaska, a drummer in This Bike is a Pipe Bomb, a solar panel installer, a day laborer, a record store clerk, and a gas pumping attendant in New Jersey, but at the end of the day he's a songwriter.
He released his 9th album Inside the Cat's Eye on January 23 via Koschke Records. You can listen to it here:
https://daviddondero1.bandcamp.com/album/inside-the-cats-eye
In 2006, NPR's "All Songs Considered" named him one of the 10 Best Living Songwriters.
He returns to Iowa City after just two short months, but with many miles, experiences, and a handful of new songs written in between.
The Overdot will open the show with
#avpoetics
. The Overdot will explain their origin and offer an introductory visual verse (or, perhaps, a preceeding palette purification). This is an experimental visual-image-as-sound project by John Engelbrecht.