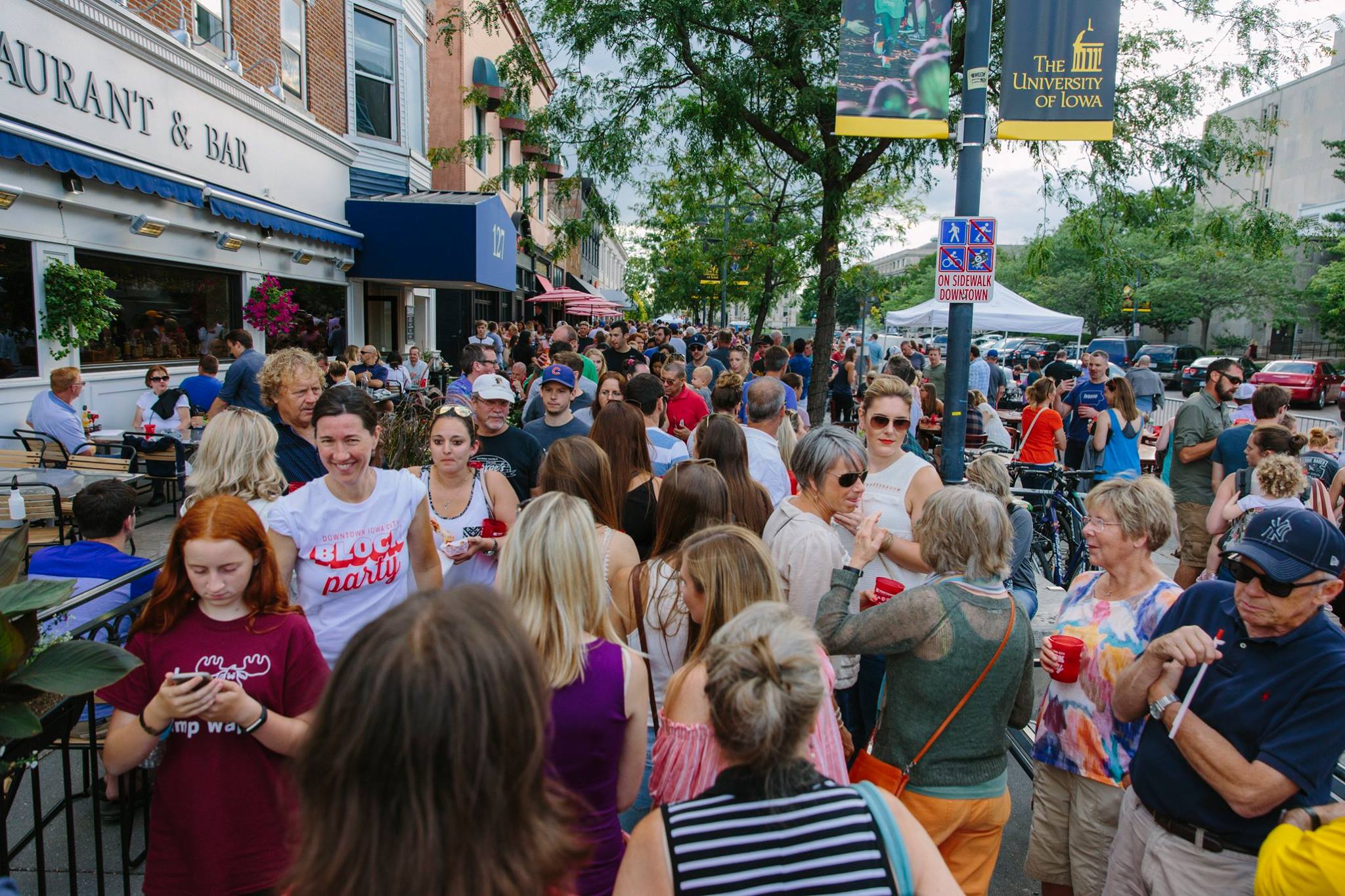 2018 Downtown Block Party
Sat, Jun 23 at 5pm
Volleyball
Tug of War
Ping Pong
Live Music
Silent Disco
Dj Competition
Dueling Pianos
Pre-sale Cup/Wristband
more info
Ticket purchase includes: A 21+ wristband and a cup that will allow you to take beer and wine from bar/restaurant to the streets at the pre-sale price of $10 (we're paying the sales tax for you!) ONLY beer and wine in THIS cup will be allowed to be taken out to the streets. You will pick up your glass and wristband at the event that night so that we can ID at the event. Purchasing ahead of time will allow you to move through the lines quicker.
$10.00

with fees and taxes
SATURDAY, JUNE 23RD, 2018 5-11 P.M.
The first Downtown Block Party in 2017 brought an estimated 30,000 on a Saturday night to Downtown Iowa City for community fun! For 2018, the event will be back on June 23rd from 5-11pm. This is the ulimate BLOCK PARTY for the entire community!
This is a all ages, welcome to everyone and anyone event that will include: Live Music stages, Sand Volleyball in the MIDDLE of a city street, Hatchet Throwing, Circus Fashion Show, Dj Competition, Silent Disco, Ping Pong, Giant Jenga, Four Square and SOOOO MUCH MORE!
How is this event different from other downtown Iowa City events?
This event is at night! The focus will be on the evening hours.

$10 (presale) or $11 at the event tickets will be purchased, this will buy you a the event cup that will allow you to walk around the event with beer or wine- ONLY these cups will be allowed to do so. Cups only need to be purchased if you are consuming alcohol.

The event will focus on our existing business economy.

The event will have a very open feel to the layout. Programming will be spread out to allow for a comfortable feel and relaxed crowd flow
A HUGE Shout out to our amazing 2018 Sponsors: FLECK SALES: Coors Light, MIller Lite, PBR, Laguintas, New Belgium, IMON communications, UICCU, Hills Bank & Trust, Performance Food Group, Iowa City Association of Realtors, and Thompson and Co Salon!
*Please note: This is a rain or shine event. (There will be no ticket refunds.)