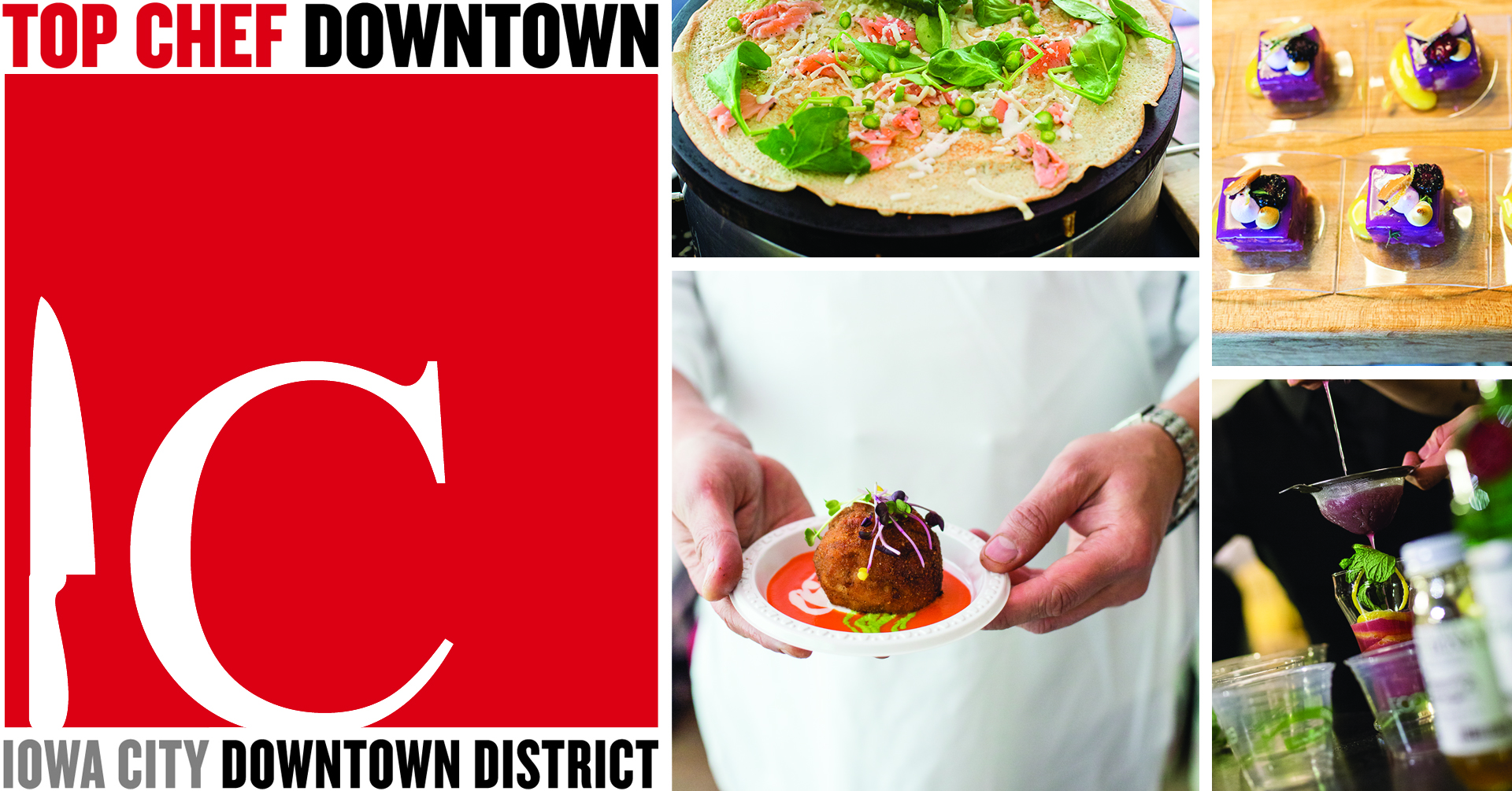 Top Chef: Downtown 2020
General Admission
more info
General Admission Ticket includes samples from entree, dessert, and mixology booths.
The Iowa City Downtown District is excited to announce the return of Top Chef: Downtown for its 10th year. This widely well-received event showcases the culinary creativity and artistic cocktails of our Downtown District restaurants. The event is set for Monday, February 24th, from 5:00 PM-8:00pm at Graduate Iowa City.
Downtown and Northside Marketplace restaurants prepare signature dishes from some of the area's favorite restaurants, while area mixologists and baristas craft exquisite cocktails and coffee beverages. The title "Top Chef" is awarded by a panel of culinary experts and all guests can weigh in to determine the People's Choice winner.
Stay tuned to this page for a list of participating bars and restaurants.
Tickets will go on sale January 1, 2020.