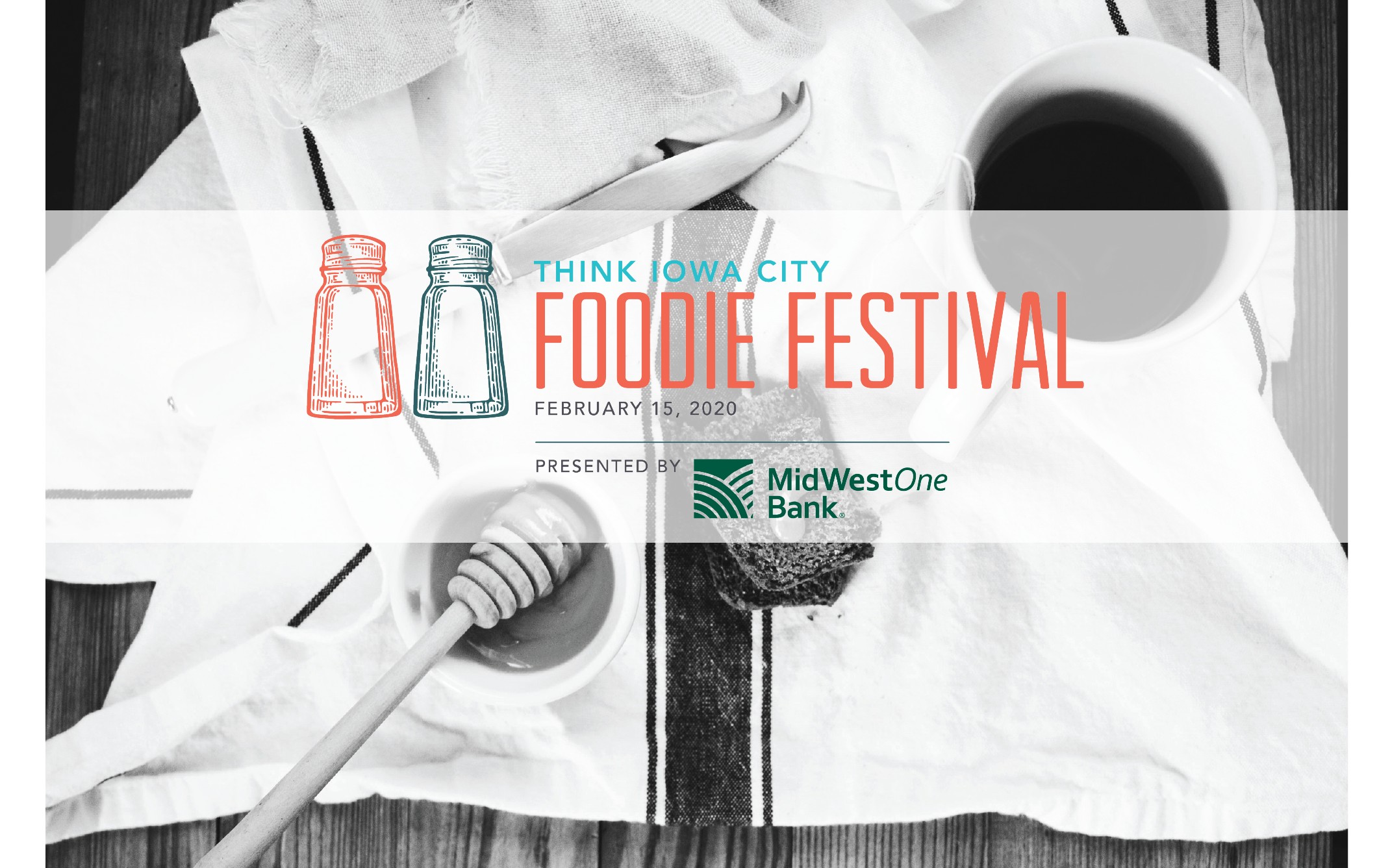 Think Iowa City Foodie Festival
Sat, Feb 15, 2020 from 6pm - 9pm
Join us for the inaugural Think Iowa City Foodie Festival presented by MidWestOne Bank! This event will promote the local food scene giving our talented chefs an opportunity to shine as we celebrate the abundance of local eateries in the Iowa City area. This is a tasting event with small bites, wine, and a full cash bar for attendees to enjoy.
Proceeds will benefit the CommUnity Food Bank, Coralville Community Food Pantry, and North Liberty Community Food Pantry
Tickets will go on sale Monday, January 6, 2020 at 9am. Find out more details on our website, www.foodiefebruary.com.