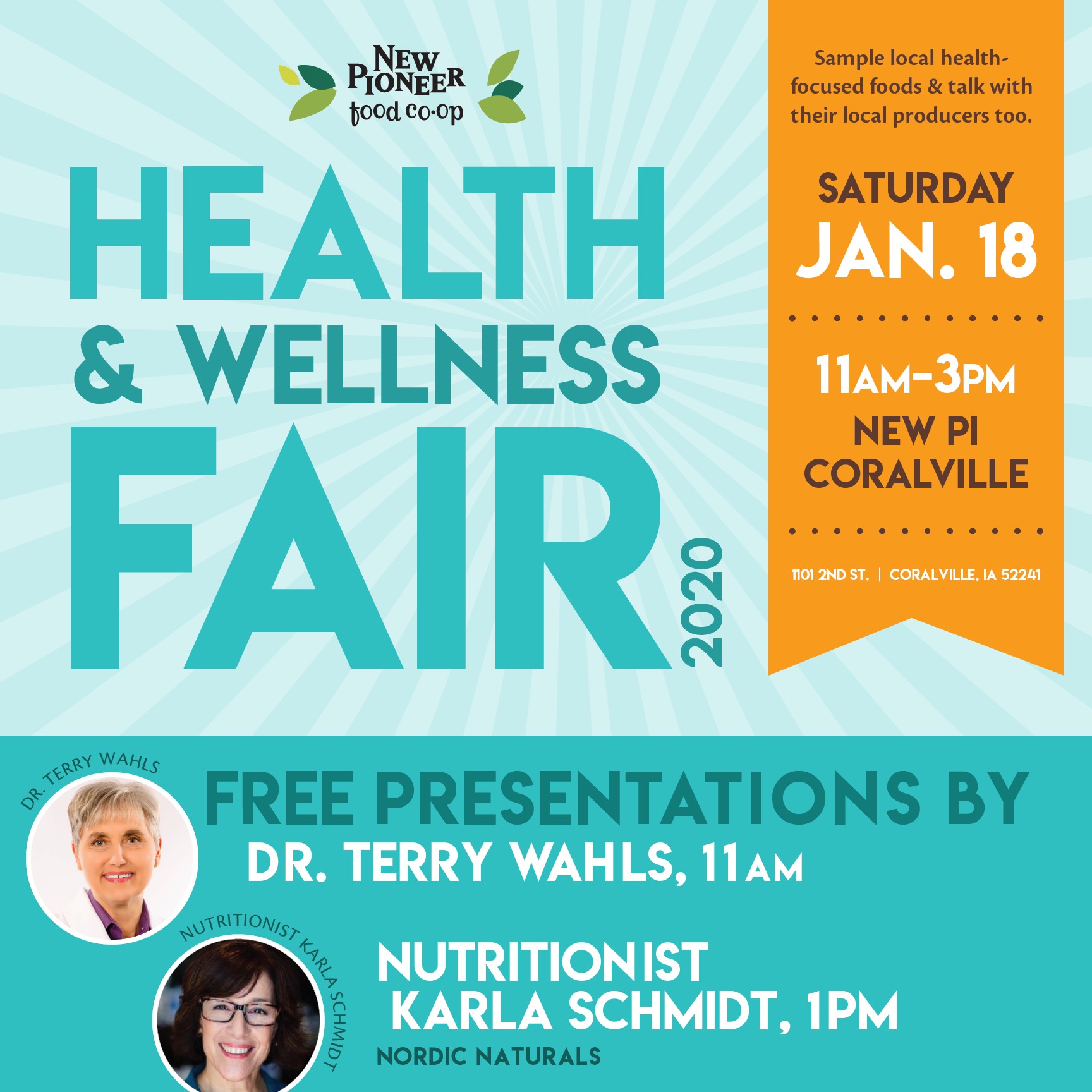 New Pioneer Co-op Heath & Wellness Fair
Sat, Jan 18 from 11am - 3pm
Join us as we jump start the new year with our Health and Wellness Fair! This FREE event will feature speakers, demos, and sampling at our Coralville store.

Enjoy presentations from Dr. Terry Wahls, Nutritionist Karla Schmidt, and samples and demonstrations from over 15 health and wellness vendors!

Shoppers will also receive a discount on all Health and Wellness purchases that weekend at all three stores! Members receive 20% and non-members 10% off!
11:00 AM - 3:00 PM: Health & Wellness Vendors Sampling & Demonstrations
11:00 AM: Dr. Terry Wahls- Make Your New Year's Resolution to Beat Pain and Ramp Up Your Energy Using the Wahls Protocol.
1:00 PM: Speaker: Karla Schmidt, Nutritionist, Nordic Naturals- Omega-3 Fish Oil Stands the Test of Time: Discover Its Life-Long Health Benefits & Important Influence on the Endocannabinoid System

Health and Wellness vendors that will be sampling:
Garden of Life
Probulin
Nordic Naturals
Ancient Nutrition
Gaia
Terry Naturally
EvanHealy
Eco Lips
Aura Cacia
Fem Power
Wild Carrot
Wishgarden
Ultima
Nutiva