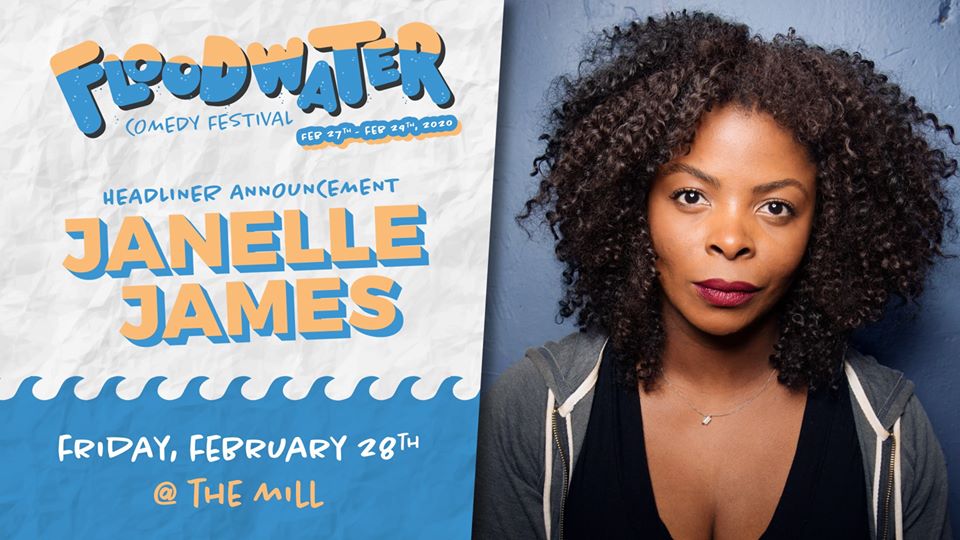 Janelle James Presented By Floodwater Comedy Festival
Floodwater Comedy Festival is excited to present, Janelle James.
Janelle is a Los Angeles based comedian that can be seen on The Comedy Lineup on Netflix, Late Night with Seth Meyers, and Crashing (HBO) In what has been an eventful series of events/years, Janelle toured with Chris Rock on his Total Blackout tour, Amy Schumer's "Growing" tour, then she took over the reigns of the Eugene Mirman Comedy Festival (now The Janelle James Comedy Festival) in Brooklyn. She was included in the Just For Laughs Montreal's New Faces category for 2016, named one of The 50 Most Funny People in Brooklyn 2016 and has been featured several times for her outstanding performance ability in The New York Times. Janelle's debut comedy album, Black and Mild was released on September 29th, 2017 on all major streaming networks. Janelle is currently a staff writer on Black Monday on Showtime.
Doors open at 8:00, the show starts at 8:30. $12 presale/$15 door