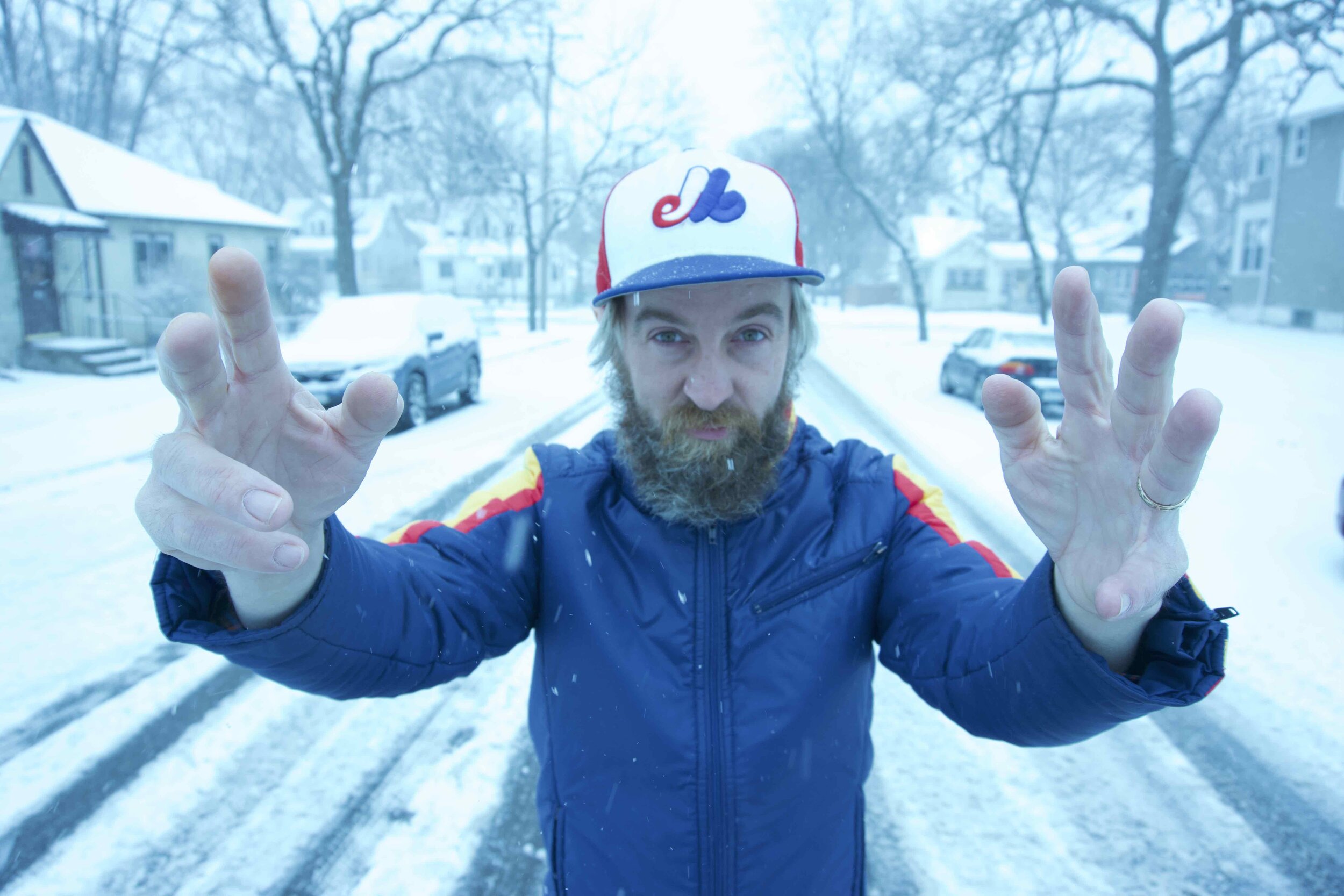 Dead Coast Presents
Dosh with Sinner Frenz
Dead Coast Presents: Dosh with special guest Sinner Friends
Trumpet Blossom
Sunday, October 24th
7:30PM Doors ⎮ 8:30PM Show
$10
Covid Protocol: Out of respect for the performers and fellow concert attendees, we ask that all patrons wear a mask when not eating or drinking. Thank you for your participation in keeping everyone safe.
The paradoxical title of Dosh's new album, Tomorrow 1972, to be released this spring by Max/Min Records, distills the exploratory rootedness central to the producer and performer's aesthetic. Like everything Dosh has put out since coming to prominence as a pioneer of loop-based multigenre multi-instrumentalism, the album uses old and new technology to seek uncharted ground, but it also takes cues from a lifetime of varied listening and sometimes evokes the perpetually contemporary fusion of Dosh's babyhood (the album title, you may have guessed, contains the year of his birth) as well as hip-hop, minimalism, harmolodics, Midwestern hybridists from Tortoise to Happy Apple, and a hundred other touchstones that equally revere experimentation and groove.
Though mainly wordless, the album reflects the infuriating and heartbreaking period during which it was composed and recorded: the later years of the Trump Administration, the pandemic, the police murder of George Floyd on a Minneapolis intersection near where Dosh and his family have long lived and worked. The album is both a solo album—Dosh's first since 2013's Milk Money—and a collectivist statement. Dosh originally gained attention for his dazzling onstage multitasking—moving between drums, Rhodes, loop pedals, synths, mixers, and stomp boxes—but he's also committed to group interplay. The latter commitment is demonstrated most of all by Tomorrow 1972's layered and sympathetic sounds, but even before that by its long and impressive personnel list, which includes guitarist Jeff Parker; multi-instrumentalist and kindred spirit Tobacco; fellow loop composer Sarah Elstran (the Nunnery); and songwriter and renaissance man Andrew Bird, with whom Dosh has often toured and recorded as a supporting musician.
The initial spur for the new album came in 2018 when Walker Art Center commissioned Dosh to compose and perform live scores to four silent shorts from the 1920s. The sprawling opening cut, "Manhatta," whose players include Bird, saxophonists Mike Lewis and Chris Thomson, and Tortoise bandmates Parker and Dan Bitney, was first conceived to accompany the throngs, skyscrapers, and sunsets of Paul Strand and Charles Sheeler's namesake film. That same year, Dosh started collaborating with the James Sewell Ballet in performances that demanded his loop-based pieces be flexible enough to respond immediately to the dancers' movements. For those commissions and other recent pieces, Dosh started using the Electro Harmonix 95000, a multi-track looper that preserves the hardware constraints that inspire Dosh while letting him create long, complex loops. The foundation of "Manhatta," for instance, is a loop, but a minute-plus one that repeats only eight times.
That opener, like the rest of the album, showcases Dosh's singular approach, often at once jittery and pacific, while letting the other musicians—who sometimes tracked in Covid-era remote sessions, sometimes together in a studio, and sometimes in Dosh's Powderhorn backyard—shine as improvisers, ensemble players, and co-creators.
After the expansive "Manhatta," things get back to relative normal with "Wake Me Up When It's Over," a slightly tongue-in-cheek expression of the exhaustion and anger recent years have produced, grounded by the Nunnery's vocal mantra, JT Bates's first-take drums, and a blistering guitar solo by Jeremy Ylvisaker. Closing out Side One is "Copy That," another song developed for the Walker show. A warped meditation on sevens over fours, the track is a perfect distillation of how the 95000 has allowed Dosh to easily incorporate other musicians. All the horns—saxes by Mike Lewis and Chris Thomson, trumpet by Jake Baldwin—were recorded live in two takes in Dosh's backyard. "Big Floyd," titled after George Floyd's nickname, arose from a 2019 visit Dosh paid to the Pittsburgh-based Tobacco, who contributed the song's stately descending melody. Another track informed in part by grief, "Tomorrow Is in the Bones," features a poem written and recited by J. B. Best in eulogy for Brendon "Alias" Whitney, the rapper-producer who with Best cofounded Anticon Records, home to much of Dosh's catalog. The closing track, "If U Strike Me Down," ranges from chaotic to blissful and features an orchestra of acoustic and mechanical drums played or programmed by Dosh, JT Bates, and Joey Van Phillips.
Martin Dosh was born in Los Angeles but has spent most of his life in Minneapolis. Both his parents were initially called to careers in the church: his father was a priest when he met Martin's mother, who was training to be a nun. As a teenager, Dosh studied jazz and drums in Massachusetts at Simon's Rock for two years, and after graduating from SUNY New Paltz, gigging ferociously around the Northeast with his band Como Zoo, returned in his midtwenties to the Twin Cities. There, he fell in with a scene of players variously or equally interested in hip-hop, jazz, electronica, funk, ambient music, R&B, and rock. His debut solo album was released to acclaim in 2003. While attracting a devoted following for his own music, Dosh worked widely as a supporting musician and collaborator, touring and recording with Bird, Gaelynn Lea, Bonnie "Prince" Billie, Jel, Gayngs, and who knows what else.