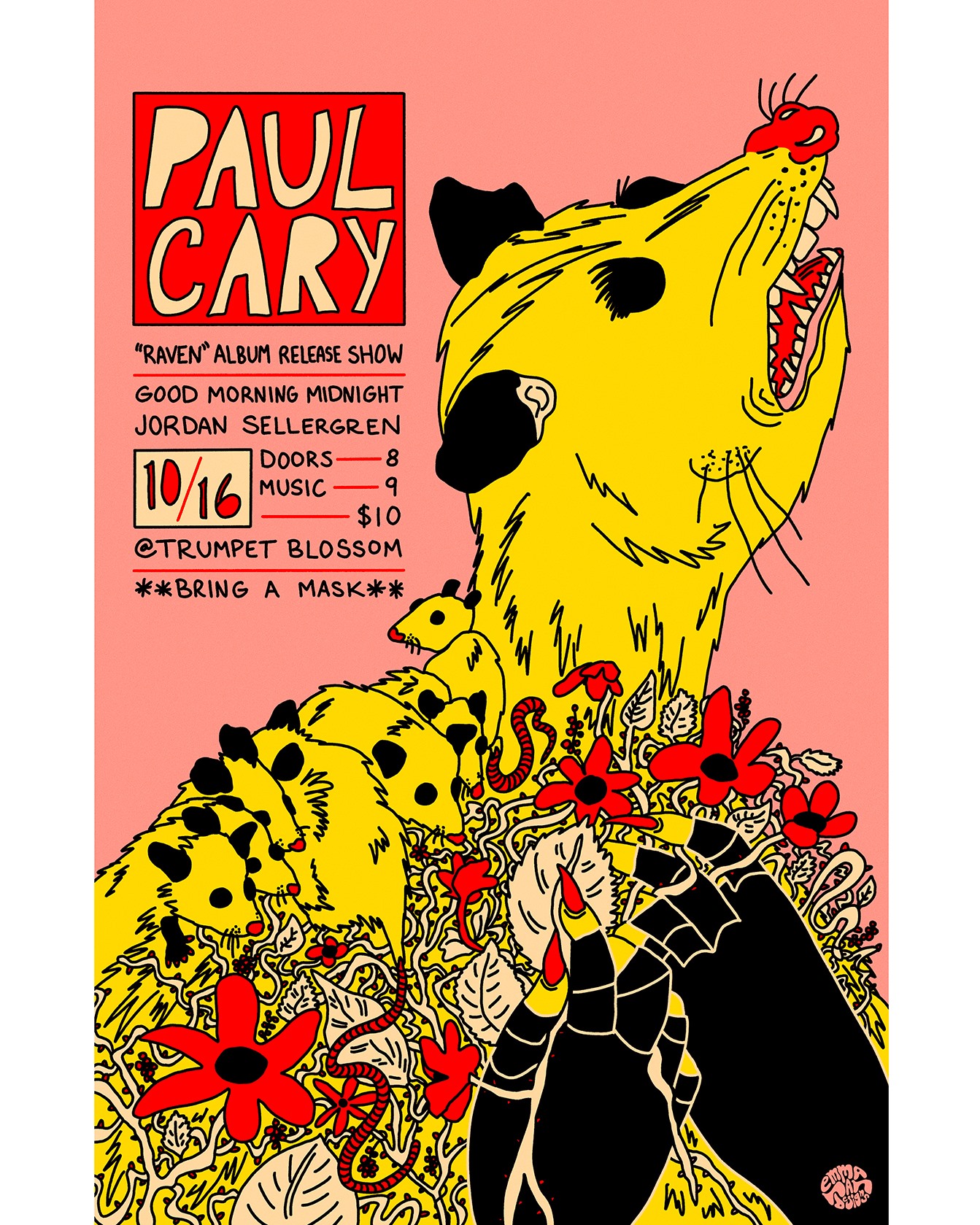 Paul Cary Raven Album Release Show with Good Morning Midnight And Jordan Sellergren
Come (finally!) celebrate Paul Cary's fantastic 2020 record "Raven" at Trumpet Blossom Cafe with us.
With Good Morning Midnight and Jordan Sellergren.
"Paul Cary makes raggedy, broken music. His guitar sounds are dirty, distorted and low-fi. Drummer Johnathan Crawford sounds like he's banging on a briefcase. Cary's nasal voice puts the mixer in the red, surrounding every accented syllable with a cloud of fuzz. . . On Raven, Paul Cary makes the unexpected feel inevitable. You can't really ask for a more unsettling yet pleasurable listen." -Little Village Magazine.
Doors 8pm. Music 9pm. $10 cover. Please bring a mask.
Flier by Emma Nan Designs.