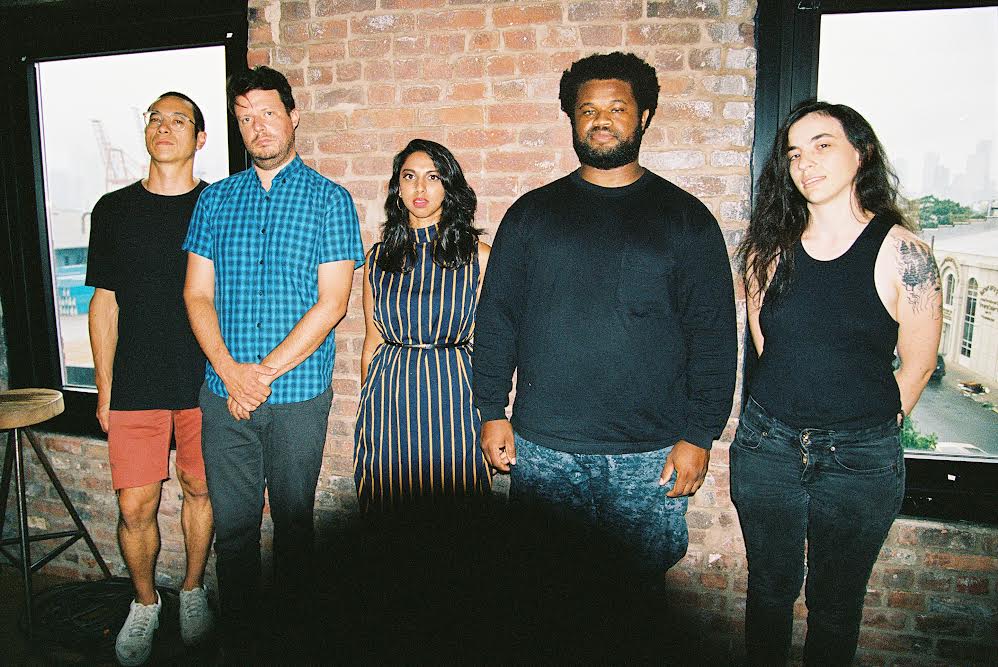 Feed Me Weird Things & Record Collector present
Amirtha Kidambi's Elder Ones


with special guest Antifahorns

Amirtha Kidambi's Elder Ones

Antifahorns

Monday March 28th 7pm doors

Trumpet Blossom Cafe $20 / $10 students

Limited capacity seated audience

Vaxx & mask mandatory
---
Amirtha Kidambi's Elder Ones
Amirtha Kidambi's Elder Ones, the group that continues to provoke and instigate change to the status quo through incendiary and visceral music. Reflecting on the deep systemic inequities further revealed and exacerbated by the pandemic, Kidambi explores themes of racial inequity, disaster capitalism, the decay of American infrastructure, policing, a growing white supremacist insurgency and a rising tide of racial hatred against immigrants, Black and Brown people and Asian Americans.
Composer, vocalist and multi-instrumentalist Amirtha Kidambi's Elder Ones, critiques power structures of capitalism, racism, colonialism and fascism, distilling heavy post-colonial theory into concentrated visceral battle cries. The instrumentation's technological layer acts as a metaphor for modernity, with Kidambi on analog synthesizer and Max Jaffe's drumming talents extended to electronic Sensory Percussion. The frenzied improvising of Matt Nelson on soprano sax and gravity of Eva Lawitts on bass and electronics, anchor the music in the tradition of free jazz, while pushing into new futurist realms. The aesthetic seamlessly reels from modal meditation, atonal expressionism, free improvisation and melodic invention, to unabashed bursts of punk rock energy.
Antifahorns
A jamdemic blues experiment from Iowa City w/ a revolving line of poets taking lead. an antifascist ethos mixed with an anarchy of instruments, moods, and noise.