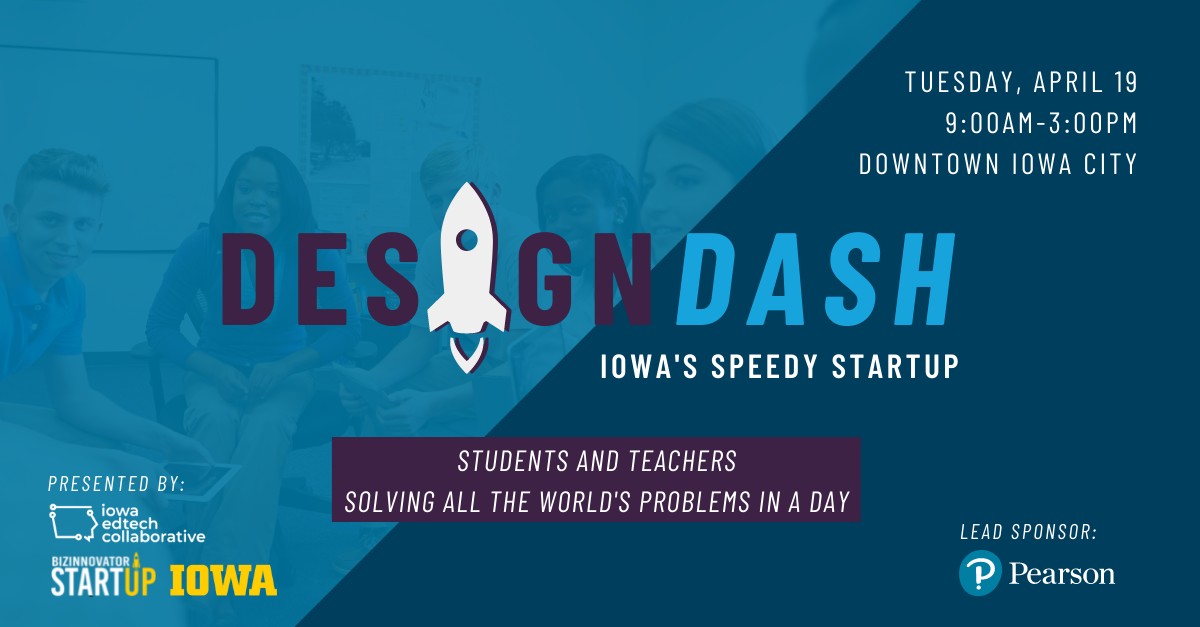 Design Dash Startup Event
Tue, Apr 19, 2022 from 9am - 3pm
The Iowa EdTech Collaborative is partnering with the Jacobson Institute, Iowa JPEC, and TechStars in hosting a startup event engaging high school students and educators in a one-day, fast paced entrepreneurial excursion. Participants will work in teams to solve problems they face using entrepreneurial solutions that drive innovation forward.
Each teacher brings 3-4 students to MERGE, downtown Iowa City, for a day-long startup event. The teachers attending will be actively engaged and able to earn graduate credit for their participation.
If space allows and you would like to bring additional students, please enter the number of students in the third ticket slot.
If you have any questions, feel free to contact Mark Butland, Director of the Iowa EdTech Collaborative at mbutland@icadgroup.com.