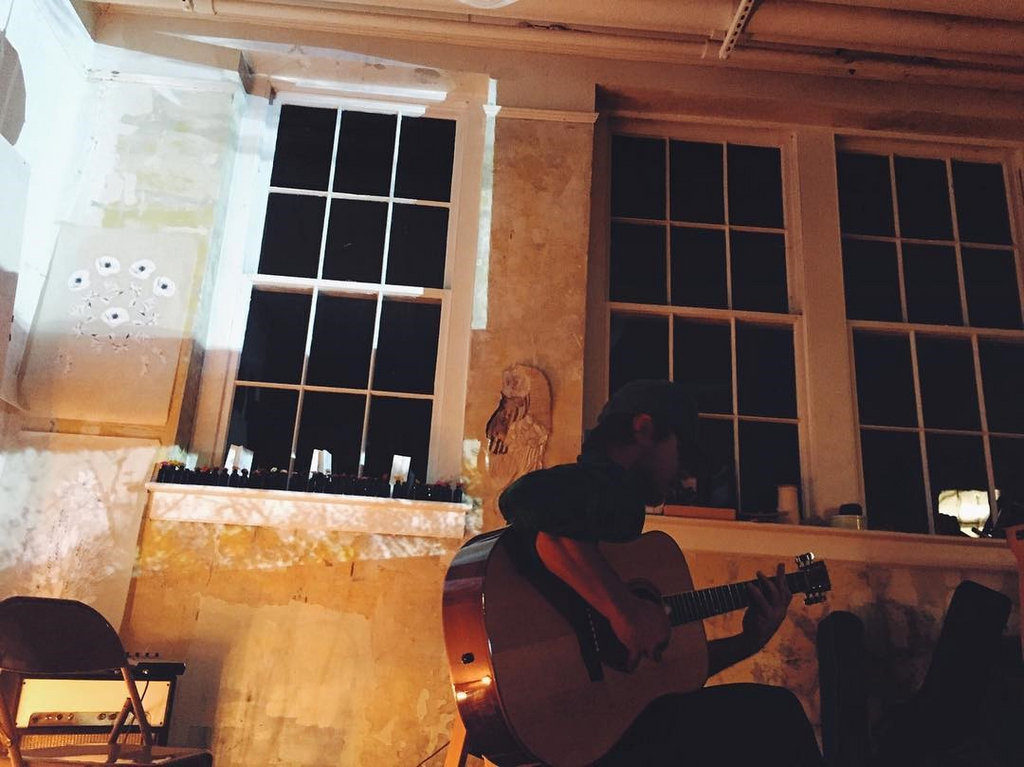 Feed Me Weird Things presents:
Lake Mary


with special guest Emily Berregaard

LAKE MARY IS THE WORK OF MUSICIAN CHAZ PRYMEK

Under Lake Mary, Prymek's guitars and lap steel flow forth boundless meditations on the landscapes, river ways, and wildlife of the American West. In kinetic bursts of adventurous guitars and subtle pensive drones, the music of Lake Mary is emphatically expressed in compositions largely evading traditional structures, in favor of spacious personal hymns flowing through the wilderness of deep emotional narrative.

Prymek's oeuvre is vast. At the age of 36, the Missouri-based guitarist / multi-instrumentalist, composer and improvisor has released nearly two dozen recordings under the name Lake Mary, either solo or in collaboration. And over the course of 2020 and 2021, as part of the Fuubutsushi quartet, he released an internationally acclaimed suite of four seasonal ambient jazz records. There is a spectrum of styles, influences, and effects in the Lake Mary catalogue, with releases on Whited Sepulchre, Keeled Scales, Eileen Rec, Aural Canyon, and Distant Bloom to name a few, but all of it can be characterized by patience and a kind of measured beauty. Often long form, the music of Lake Mary moves within the rather open bounds of what might be called organic ambient or extended studies of American Primitive music.

Lake Mary has toured the U.S. multiple times and shared stages with Loren Connors, Scott Tuma, Laraaji, Yasmin Williams, Glenn Jones, Tune Yards, Jose Gonzalez, Yellow Eyes, and Cult Leader, to name a few. He will be touring extensively with his most recent releases "Slow Grass" (Whited Sepulchre records) and "Once It's All On The Ground" (Aural Canyon records).

Emily Berregaard is an ambient sound artist currently based in Iowa City, IA. Her debut LP "Hallowed" was released on Portland, ME label enmossed in 2017. Berregaard has been featured on a number of compilations, released a cassette (A Poem) with UK label Strange Rules, and collaborated with NYC's Primitive Languages. She continues to offer work through her independent publishing project, Silk House, and utilizes alto saxophone, dreamy vocals, and field recordings.