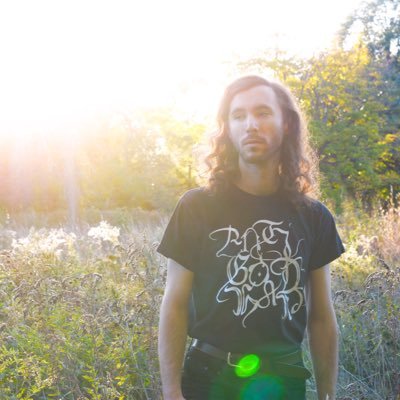 Feed Me Weird Things presents:
Eli Winter


with special guest TBA

Chicago guitarist / composer Eli Winter's self-titled album, released August 2022 on Three Lobed Recordings, is a gem. Winter leads an ad-hoc group - a murderer's row of peers and contemporaries, including Cameron Knowler, Yasmin Williams, Ryley Walker, David Grubbs, jaimie branch, and others - that delicately balances a range of colors and moods while showcasing newfound compositional depth. Winter is an accomplished player with impeccable technique and an unassuming virtuosity, and this stunning third album sees him (and his guitar) expand into the role of bandleader, running a tight group through his taut, thrilling compositions. The result is the sound of an artist escaping any lingering shadows of his primary influences and coming into his own. Winter will hit the road throughout 2023, playing electrified, genre-hopping renditions of his new music solo and with two Chicago luminaries, pedal steel superstar Sam Wagster (Fruit Bats, Cairo Gang, Mute Duo) and mesmeric drummer Tyler Damon (Circuit des Yeux, Tashi Dorji, Joshua Abrams). Winter has been praised as a "generational talent" (NYCTaper) for his instrumental music, which has received praise from Pitchfork, The Guardian, the Chicago Reader, the Sydney Morning Herald and others. On the strength of his first album, The Time To Come, The Guardian featured him as an artist to watch for 2020. That year, American Dreams Records released his second album, Unbecoming. In March 2021, the label released Anticipation, an album of acoustic guitar duets with Cameron Knowler, which Pitchfork named one of 8 New Records That Reimagine What a Guitar Can Do.