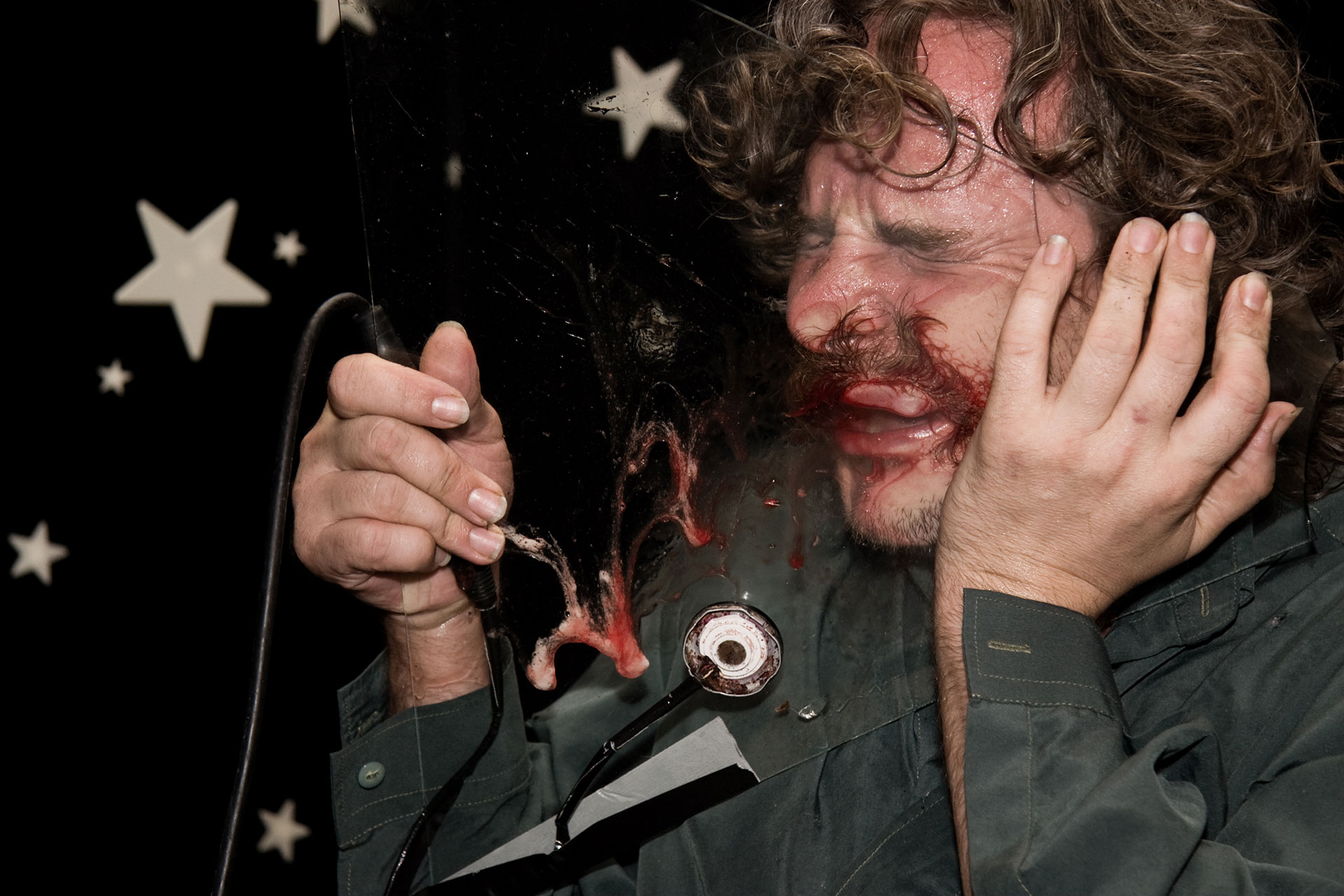 Feed Me Weird Things presents:
Justice Yeldham


with special guest: Maul of America

TW: THERE IS THE POSSIBILITY OF HUMAN BLOOD
Justice Yeldham aka Lucas Abela
Countless shows in over 45 countries during decades of relentless touring have turned maverick musician Lucas Abela and their ecstatic performances with shards of amplified glass into the stuff of legend. Their singular practice evolved from within the international noise underground, where the glass evolved from a means to create free-noise cacophonies into an incredibly versatile instrument producing an organic form of outsider electronica. Played somewhat like a bellow-less reed instrument, Abela subtly vibrates their lips against the shards edges transmitting micro-sonic vibrations into the pane. This single source of audio feeds a complex modular patch of parallel effects chains that give the instrument the illusion of ghostly accompaniment that together forms dense layers of anomalous music.
"One moment you hear John Coltrane playing a volcano, the next you hear a string section being squeezed through a toothpaste tube. It's a high-stakes, smeary embouchure that can end with Yeldham's face covered with blood." -New York Times
"the most exciting performer I have seen in the last three years – in fact, since I first saw Iggy Pop" - The Wire
"brilliantly immediate performance, galvanising and alien and funny, and free of safe gestures and easy comparisons." - The Queitus