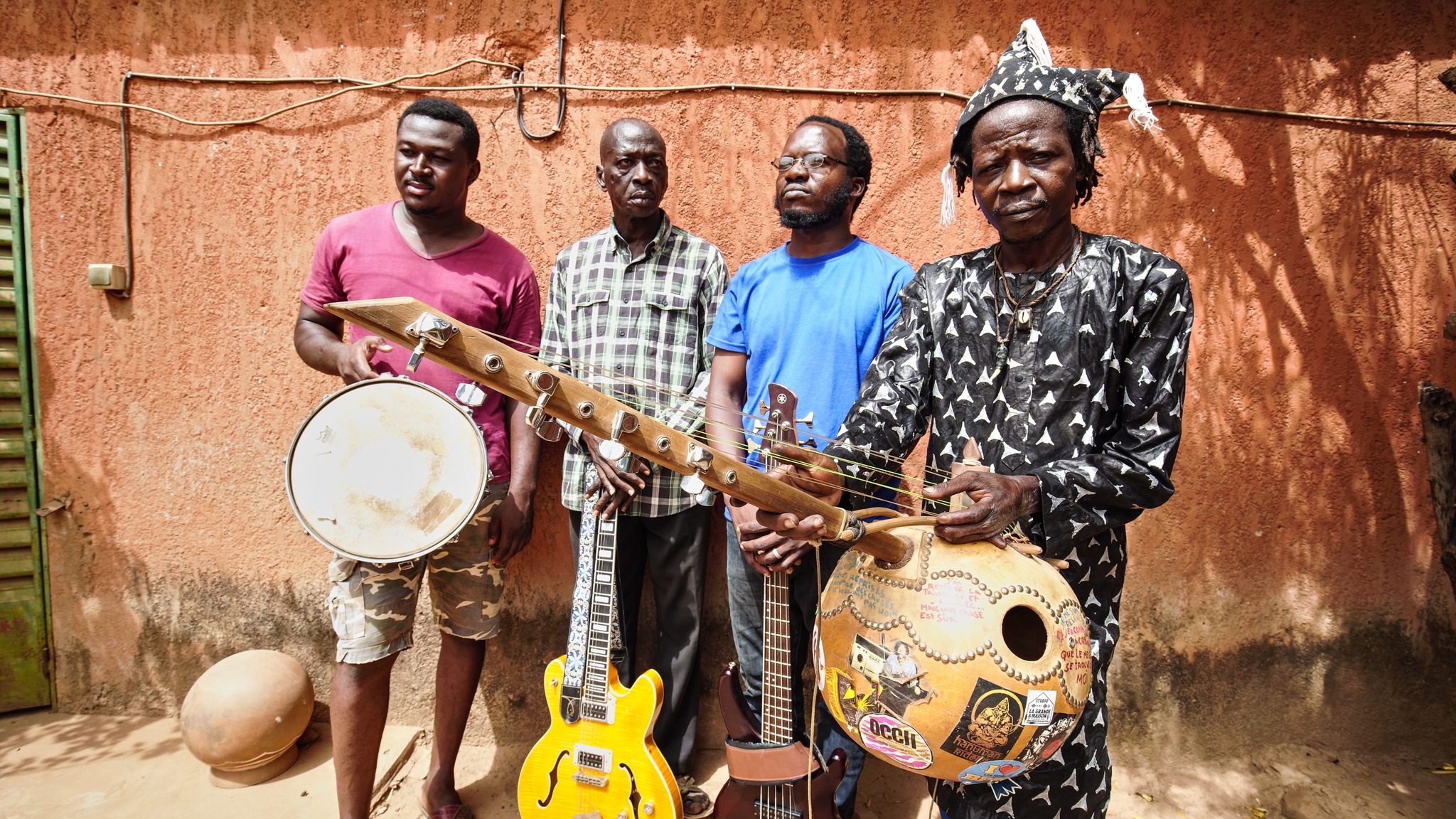 Feed Me Weird Things & Trumpet Blossom Cafe present:
Baba Commandant & The Mandingo Band from Burkina Faso


with special guest Bob Bucko Jr & Samuel Locke Ward

Baba Commandant and the Mandingo Band are a contemporary group from Burkina Faso. Coming from Bobo-Dioulasso, the group is steeped in the Mandingue musical traditions of their ancestral legacy. The enigmatic lead singer Baba Commandant (Mamadou Sanou) is an original and eccentric character who is well respected in the Burkinabé musical community. A sort of punk Faso Dan Fani activist for traditional Mandingo music, Baba continues to redefine the boundaries between traditional and modern. In 1981, he joined the Koule Dafourou troupe as a dancer. Later, he embarked on his current musical direction as a singer first in Dounia and then in the Afromandingo Band.

His current band — when he's not playing with the now-famous Burkinabé musician Victor Démé — is the Mandingo Band. At present, he is a practitioner of the Afrobeat style, drawing inspiration from the golden era of Nigerian music. Fela Kuti/Africa 70 and King Sunny Adé are big influences, as is the legendary Malian growler Moussa Doumbia.

Baba Commandant plays the ngoni, the instrument of the Donso (the traditional hunters in this region of Burkina Faso and Mali). His audience comprises multiple generations and strata of Burkinabé society; he accordingly adapts his repertoire to his surroundings, which range from cabaret Sundays in Bobo-Dioulasso to the sound systems of Ouagadougou. Baba Commandant and the Mandingo Band are a formidable force steeped in Ouagadougou's DIY underground musical culture.
---
Bob Bucko Jr and Samuel Locke Ward are both long time home taper recording musicians from the state of Iowa.
Bob out of Dubuque, Iowa and Sam out of Iowa City, Iowa.
Both artists have dozens upon dozens of DIY LPs, tapes and CDs out under many different band names on many different labels.
Bob has been known to play melodic noise music and Sam has been known to play noisey pop music.
Sometimes the term legendary is applied to both artists. Which means they have never quit playing music or died yet.
Some people ask if Bob and Sam are brothers since they are both large, hairy, middle-aged guys. They are not brothers; at least not by blood.
Though both artists are multi-instrumentalists their go to instruments are the saxophone for Bob and the acoustic guitar for Samuel.
They most recently completed a tour together to the American East Coast and back.