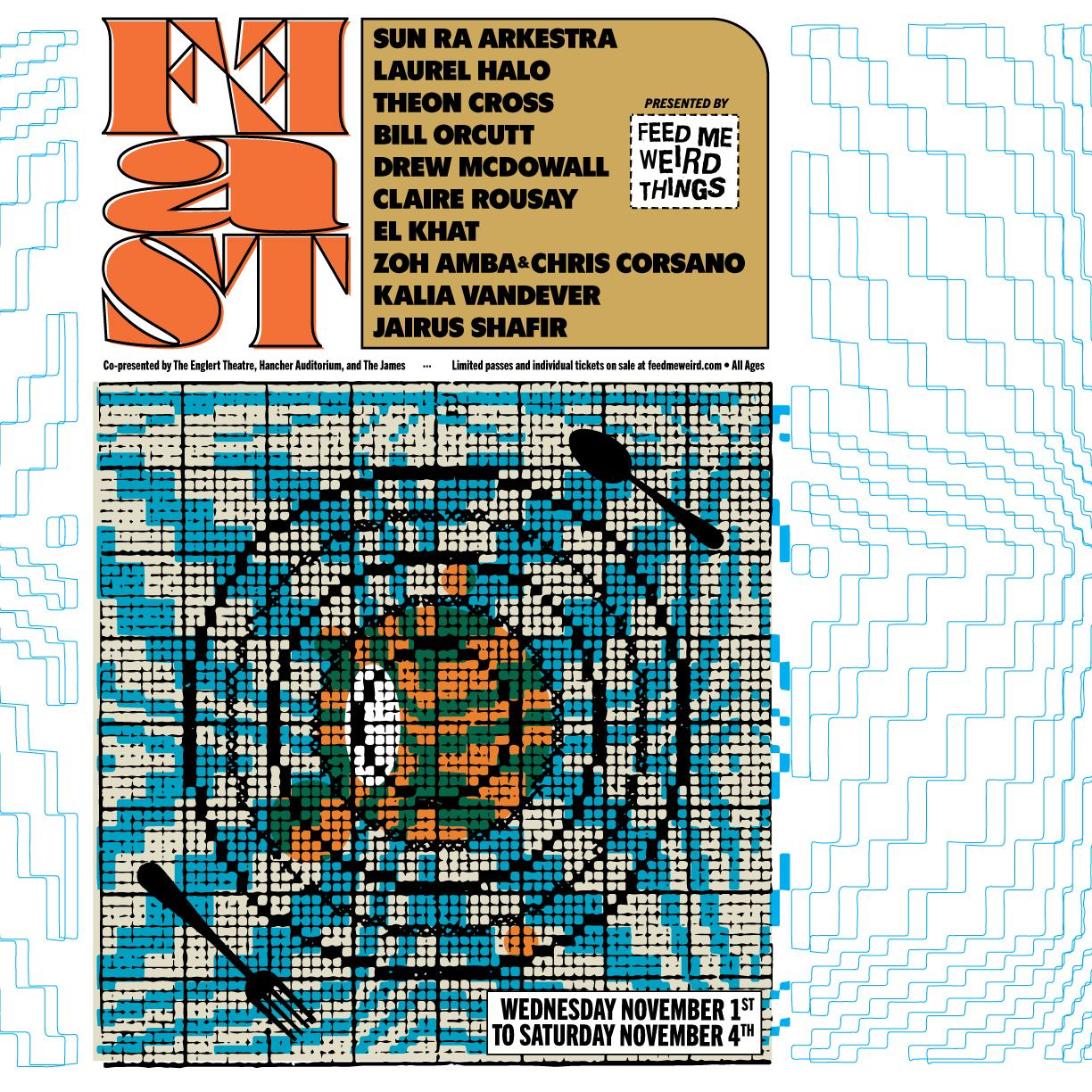 Feed Me Weird Things presents:
FEaST 2023
Wed, Nov 1 at 7pm
ALL PERFORMANCES ALL AGES
PERSONAL SPONSORSHIP PASS
Co-presented by The Englert Theatre, Hancher Auditorium, and The James
Feed Me Weird Things, a listening series focusing on rare and esoteric musics meant to arouse empathy from deep listening, celebrates another year programming in Iowa City by hosting the second annual FEaST. It's a moment after the harvest and before the coming winter to sit together, share in the bounty, and commune in our shared love of strange and beautiful music (as the threat of "All I Want For Xmas Is You" looms large on the horizon).
FEaST is our invitation to you, our audience, who we are thrilled to share all this with. FEaST is an exultation of artists we revere and welcome here in our home. FEaST is a sumptuous…well... feast.
And yeah, fine, okay, it's a festival.
The set up is simple: ten performances over four nights (and one afternoon) in Iowa City. The artists are exemplary. The venues familiar. The pass gets you into everything. Nothing goes later than 10:30, most don't start earlier than 7pm (except Saturday).
All events will have individual tickets onsale Thursday June 15th 10am
Featuring: Sun Ra Arkestra, Laurel Halo, Theon Cross, Bill Orcutt, Drew McDowall, claire rousay, El Khat, Kalia Vandever, and Jairus Shafir