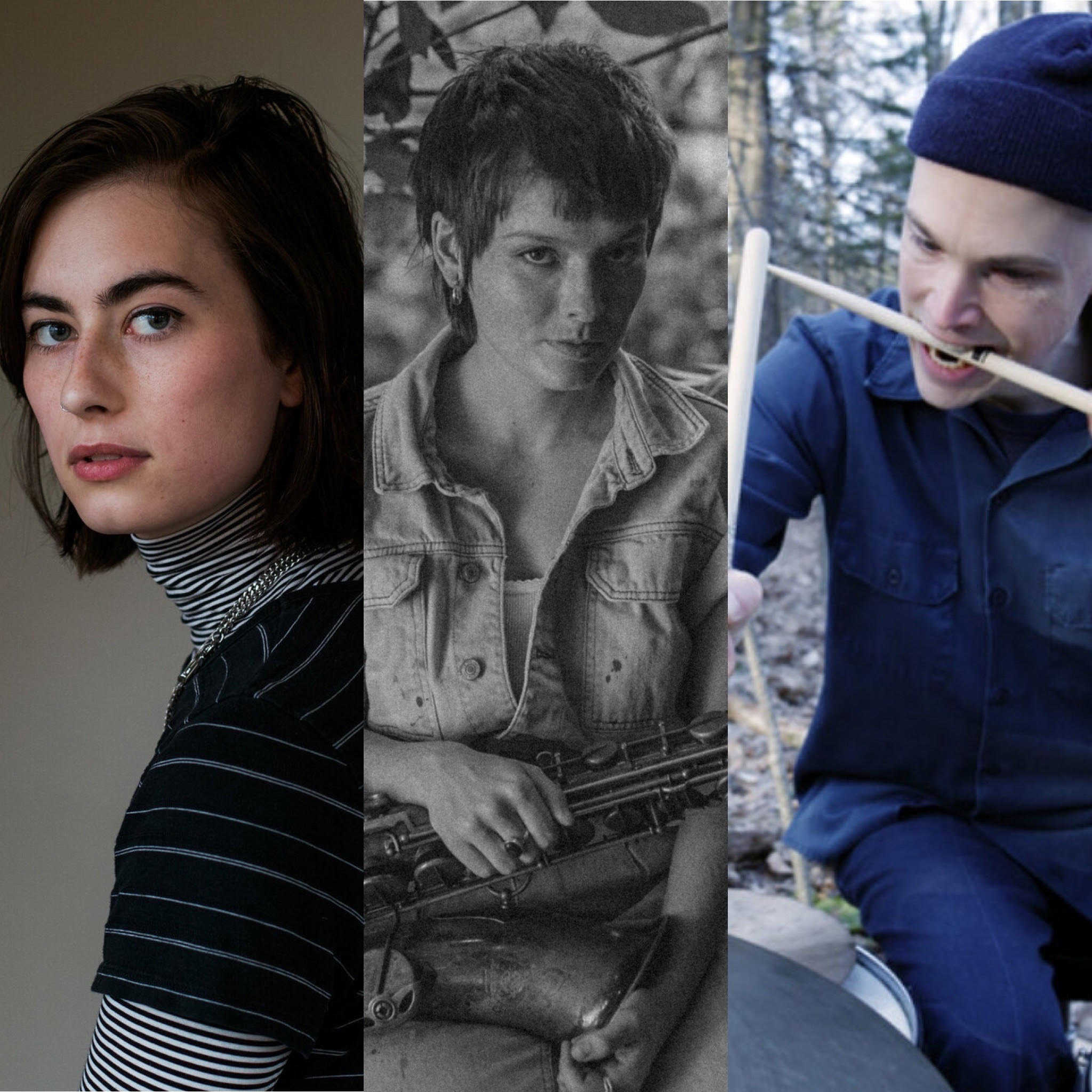 FEaST Day One:
Claire Rousay // Zoh Amba & Chris Corsano


presented by Feed Me Weird Things
claire rousay
claire rousay is based in Los Angeles. Her music zeroes in on personal emotions and the minutiae of everyday life — voicemails, haptics, environmental recordings, stopwatches, whispers and conversations — exploding their significance.
This is music for Oliveros-inspired deep listeners and for poets finding meaning among the mundane. - The Gaurdian
Listening to rousay's music often feels like experiencing the world through someone else's ears, instilled with tenderness. - NPR
What a songwriter might convey in poetry, Rousay evokes with raw audio. You could call it sound art, but it's viscerally vulnerable. -NYT
---
Zoh Amba & Chris Corsano
Zoh Amba is a young composer, saxophonist, and flutist from Tennessee. Her music blends avant-garde, noise, and devotional hymns. Before studying music at the San Francisco Conservatory Of Music, New England Conservatory and studying with David Murray in New York, she spent most of her time writing and practicing saxophone in the forest near her home. Today, her powerfully unique avant-garde music is full of folk melodies, mesmerizing refrains, and repeated incantations. Amba released two records in 2022, her debut record O, Sun which was produced by John Zorn and released on the prestigious label Tzadik. Zoh Amba's second record, Bhakti features Micah Thomas, Tyshawn Sorey, and Matt Hollenberg. She has collaborated with a variety of high profile musicians such as Jim White (Dirty Three), legendary bassist William Parker, Brian Chase (Yeah Yeah Yeahs), Frank Rosaly, Thomas Morgan, etc. Amba has also performed at well respected festivals and venues such as Roulette (NY), Ars Nova Workshop (PA), Vision Festival (NY), ReWire Festival (NL), BRDCST Festival (BE), and Angel City Jazz Festival (LA), Big Ears Festival, etc. Bhakti has become the moniker for Amba's ongoing live and recording ensemble project with ever changing members.
Chris Corsano is the rim-batterer of choice for some of the heaviest contemporary purveyors of both "jazz" (Evan Parker, Paul Flaherty, Joe McPhee, Mette Rasmussen) and "rock" (Björk, Sir Richard Bishop, Jim O'Rourke). He's also a formidable solo performer in his own right, as heard on solo recordings like The Young Cricketer, Another Dull Dawn, and Cut. "Corsano, despite being arguably the most riotously energetic and creative drummer in contemporary free jazz, does far more than merely bash his kit into submission. Playing loud does not mean abandoning subtlety, and Corsano's sudden shifts of texture and dynamics are a wonder to behold" - The Wire