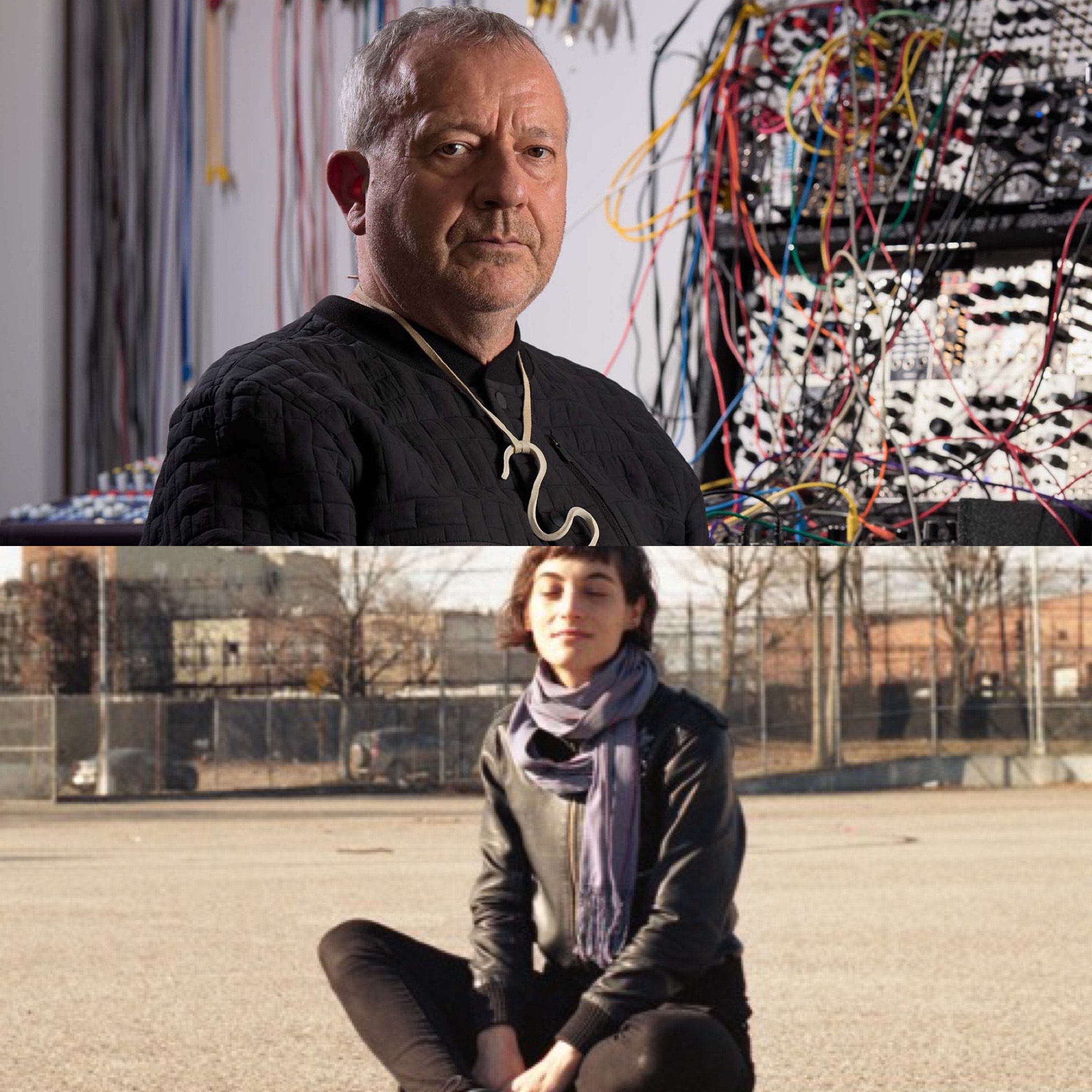 FEaST Day Two:
Drew McDowall (of Coil) // Lea Bertucci


presented by Feed Me Weird Things
Drew McDowall (of Coil)
Drew McDowall is a Scottish born, NYC based composer and musician. He was a member of Coil in the 90's contributing heavily to some of their most respected and influential works.
An artist who has refused to conform in music and in life, McDowall mines the hallucinatory spaces that exist between reality and transcendental otherness. His work has been described as "sacraments to alterity", with meditative compositions that are haunting and spiritual, melding intricate modular soundscapes with cut-up field recordings, deconstructing and reconfiguring sounds into otherworldly structures and shapes. The disorienting ambient mirages that result elicit terror, tender melancholy, and heavenly flickers of expansive beauty.
He has released four albums on Dais Records since 2015 the most recent being Agalma (2020) and is known for his diverse collaborations, working with Kali Malone, Catarina Barbieri, Robert Aki Aubrey Lowe, Hiro Kone, Varg, Puce Mary and many others and has performed at many international festivals including CTM, Berlin Atonal, Dark Mofo, Unsound, Le Guess Who, Semibreve, WOS and Ambient Church.
---
Lea Bertucci
Lea Bertucci is an artist, composer and performer whose work describes relationships between acoustic phenomena and biological resonance. In addition to her longstanding practice with woodwind instruments, her work incorporates multichannel speaker arrays, radical methods of free improvisation and creative misuses of audio technology applied to field recording and sampling/collage techniques. In recent years, her projects have expanded toward site-specific and site-responsive sonic investigations of architecture and acoustics, most notably in 2018's Acoustic Shadows, a suite of compositions and sound installation that took place as part of the Bruckenmusik Festival, inside the hollow body of the Deutzer bridge in Koln Germany. Her autodidactic and idiosyncratic approach to music is marked by dense masses of sustained dissonance and a fascination with the sonic substance of common experience through eccentric methods of field recording and collage. Tape manipulation and other creative recording techniques push the limits of the recorded medium to elicit a visceral sonic and emotional experience from the listener.

Her discography spans over a decade, with eight releases of full-length solo albums and a number of collaborative projects, notably a new project with composer Ben Vida for woodwinds, electronics, voice and tape. In 2018 and 2019, she released the critically acclaimed solo albums Metal Aether and Resonant Field on NNA Tapes and in 2021, founded her own imprint, Cibachrome Editions, with A Visible Length of Light as the inaugural release.

Lea is co-editor of The Tonebook, a survey of graphic scores by contemporary composers, published on Inpatient Press in 2018. As a sound designer, Lea has collaborated with dance and theater artists including Big Dance Theater, Pig Iron Theater, and Mallory Catlett. As a music technologist and sampling enthusiast, she has created bespoke sample libraries for Slate + Ash and Spitfire Audio.

She has performed extensively across the US and Europe with presenters such as The Museum of Modern Art New York, Blank Forms, Gagosian Gallery, Pioneer Works, The Kitchen, The Walker Museum, Tempo Reale in Florence, Muziekgebouw Amsterdam, Museo Reina Sofia Madrid, Sound of Stockholm Festival, ReWire Festival, Borderline Festival, and Unsound Festival Krakow. In 2018, she was awarded a Jfund for New Music grant from the American Composers' Forum and a commission for a brass octet from the Levy Gorvy Gallery in New York. She has recently been commissioned by the INA GRM in Paris, Quartetto Maurice in Turin and by ARS Nova Workshop in Philadelphia for new compositions that are forthcoming in 2021/22.