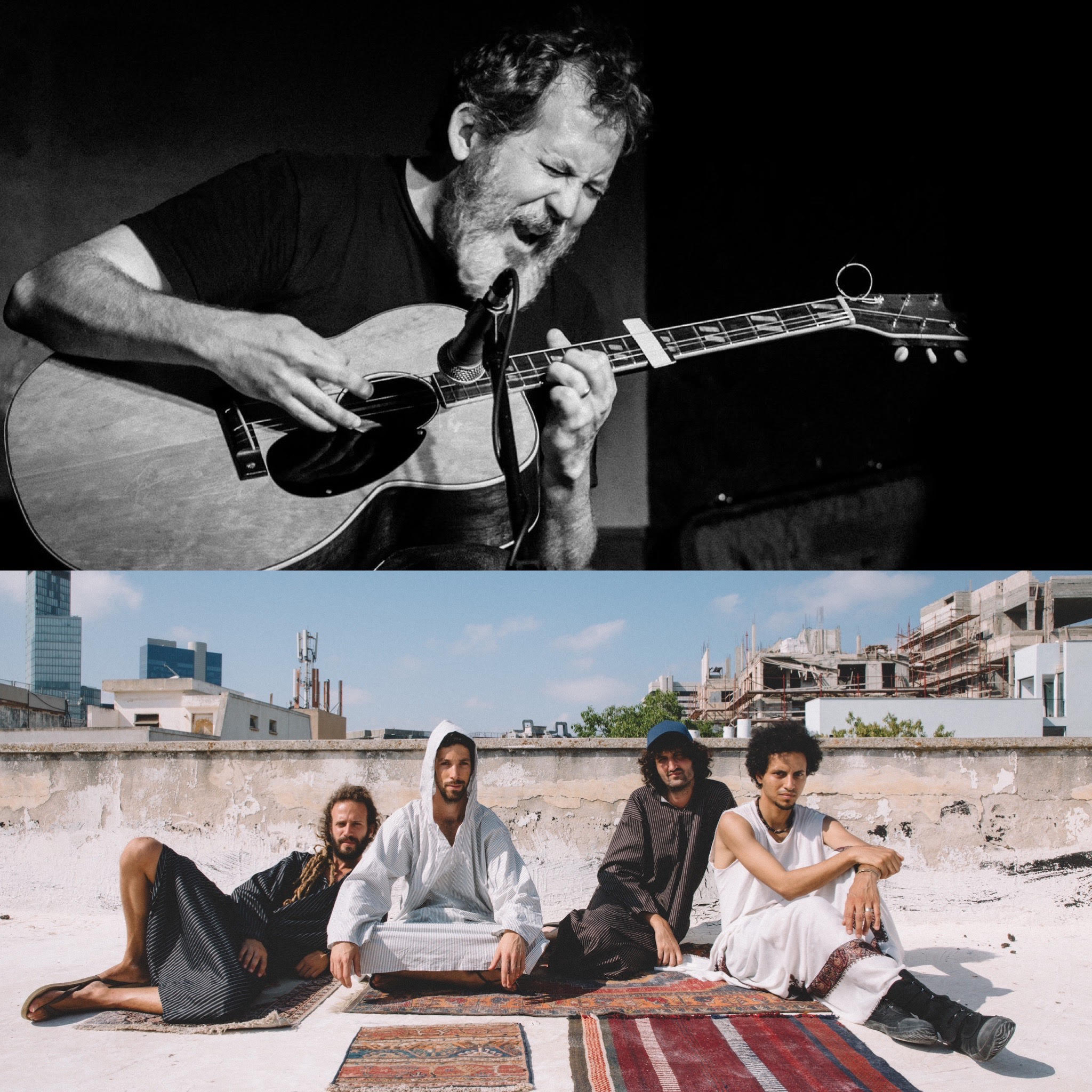 FEaST Day Four (afternoon edition):
Bill Orcutt // El Khat


presented by Feed Me Weird Things
Bill Orcutt
As one of experimental music's most influential guitarists, Bill Orcutt weaves looping melodic lines and angular attack into a dense, fissured landscape of American primitivism, outsider jazz, and a stripped-down re-envisioning of the possibilities of the guitar. Whether he's playing his decrepit Kay acoustic or gutted electric Telecaster (both stripped of two of their strings, as has been Orcutt's custom since 1985), Orcutt's jagged sound is utterly unique and instantly recognizable, compared with equal frequency to avant-garde composers and rural bluesmen. The New York Times has called him a "powerful musician... a go-for-broke guitar improviser," and described his sound as "articulated sprays of arpeggiated chords and dissonance."
"No one is playing acoustic guitar like Bill Orcutt right now. No one." - Lars Gotrich writing about How The Thing Sings on npr.org
"Quite awe-inspiring, and unlike anything else I can think of." - Byron Coley, Wire Magazine
"When Bill Orcutt starts playing the acoustic guitar, it's clear there are still so many new things to be said with it." - The Guardian
---
El Khat
El Khat - a homemade junkyard band led by multi-instrumentalist Eyal El Wahab. Named for the drug used so widely chewed across the Arab Peninsula, The band brings original compositions inspired by the music of the golden age in Aden, Yemen. El Wahab plays many instruments, like the dli and the Kearat that he constructed himself. It's something he started doing several years ago, using his skills to make music from the items people discard. A child of the Yemeni diaspora who's grown up in Tel Aviv Jaffa, Israel, it's a practice that harks back to the family homeland, where even rubbish can have become an instrument. El Wahab has always been a man of invention. He talked his way into the Jerusalem Andalusian Orchestra as a cellist, self-taught from busking and unable to read music, learning the repertoire by ear as he went along, and picking up music theory. It gave him a strong foundation, but his world changed when he was given 'Qat, Coffee & Qambus: Raw 45s from Yemen' an LP of Yemeni traditional music from the 1960s. It came as an epiphany. He quit the orchestra, began building instruments and put together El Khat.