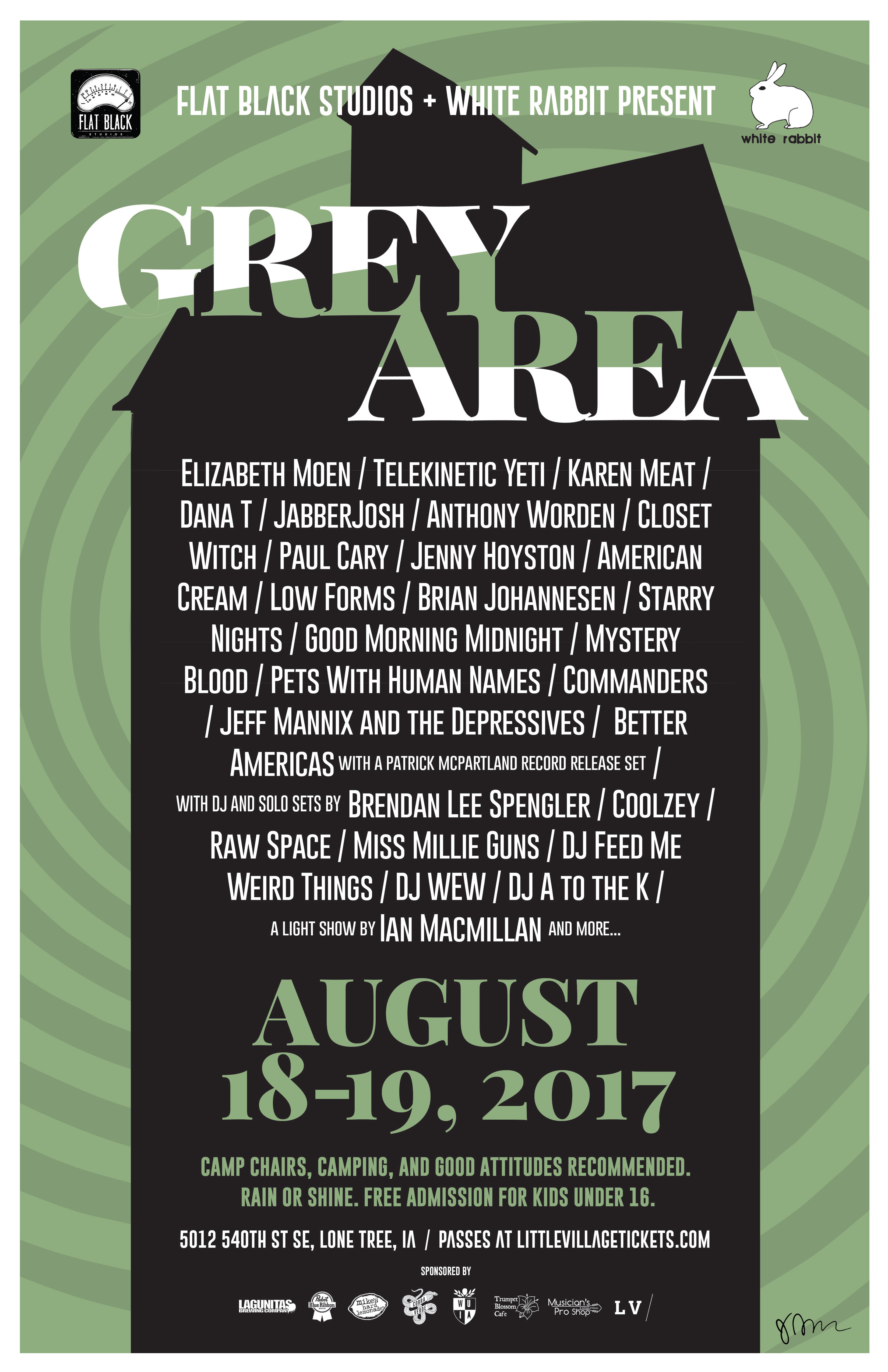 Grey Area
Flat Black Studios and White Rabbit present Grey Area, something between the mother of all parties, and a festival celebrating some of the midwest's most talented and hard working musicians (of all genres). The idea is simple, have a huge camping party/mini festival with a bunch of musicians who record exclusively at Flat Black Studios and get them in front of a bunch of people who are open minded, hungry for quality new music and support the arts so we could pay the musicians well, and if there is money left over, donate it to charities. 9 parts party, 1 part activism, 100% good vibes.
After booking the bands, we decided to branch out to some other folks doing interesting stuff like video synth projection artist Ian MacMillan (doing a light show at the event), Guiness World Record holding juggler Luther Bangert, and a some of our favorite local music fans doing DJ sets between bands.
Lagunitas, PBR and Mike's Hard Lemonade jumped onboard, as did The Musician's Pro Shop, Wake Up Iowa Coffee, Cobra Verde and Trumpet Blossom Cafe.
We are building a huge stage, have hired the best sound people around with one of the best sound systems, and are getting our ducks in a row for what promises to be the summer's best event. We really hope you'll join us, bring your friends and family, a tent or camper, campchair and a great attitude. With luck, this will be the beginning of something special.