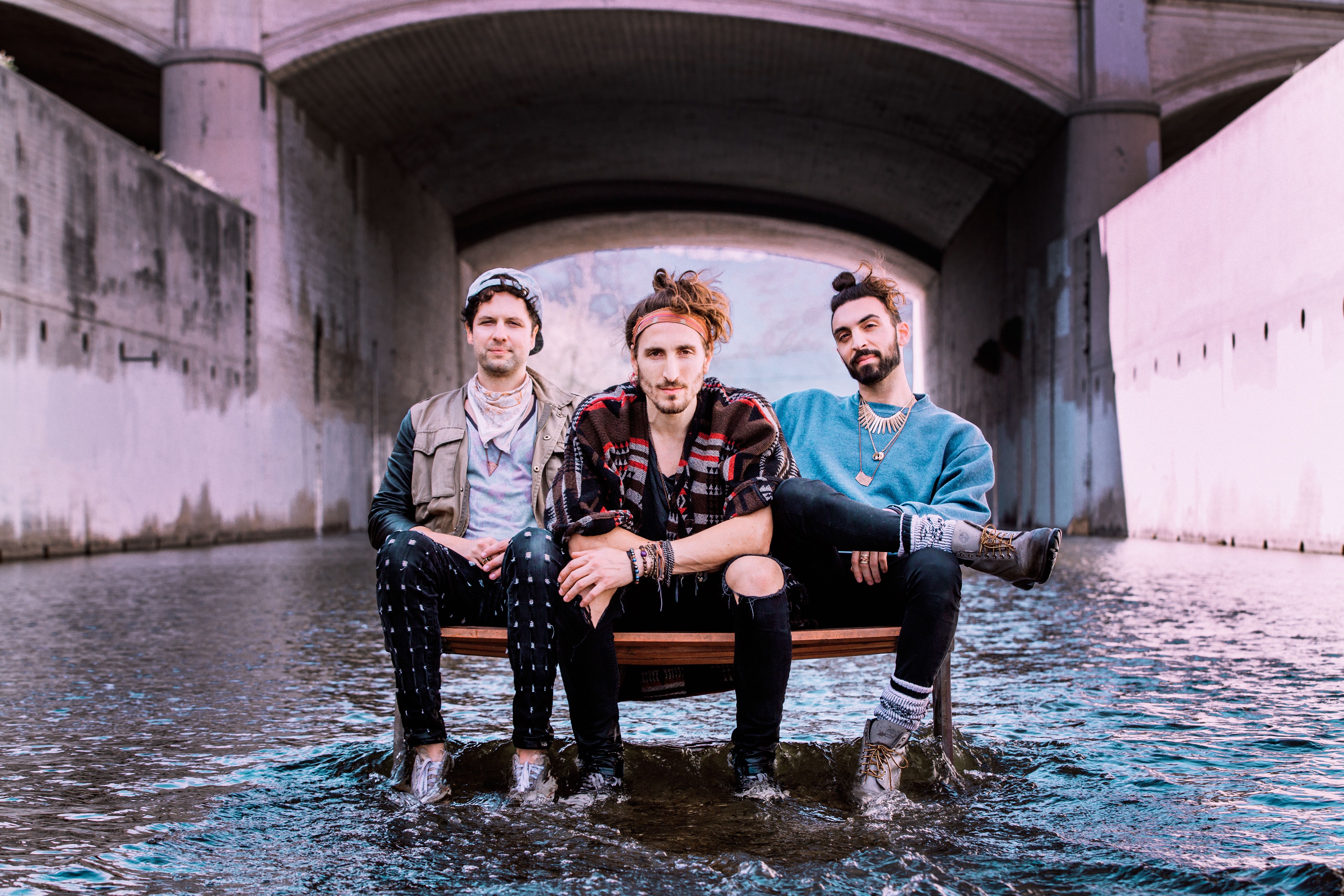 MAGIC GIANT with Tall Heights and Halfloves
Big Grove Brewery is proud to present:
MAGIC GIANT
with Tall Heights and Halfloves
Named by Rolling Stone as one of the 10 "Ar sts You Need to Know," Los Angeles‐based MAGIC GIANT is igniting packed crowds at every stop of its na onwide tour. The trio, comprised of Austin Bisnow (lead vocals), Zambricki Li (viola, banjo, harmonica), and Zang (acousic guitar, cello) released its debut album, In the Wind, this past May. The band's initial single "Set on Fire" broke the Top 25 on Billboard's US Alternative chart and their current single "Window" has just debuted on the Hot AC Top 50.
With an appearance on the Today Show as their "Artist of the Month," the band has toured with artists such as The Revivalists, Atlas Genius, and Mike Posner, and played festivals ranging from Firefly in Delaware to Electric Forest in Michigan. DuJour dubbed Magic Giant "the most festive band in the festival circuit... quickly becoming a must‐see with their buzzy energy and upbeat sound."
In The Wind (Washington Square/Razor & Tie) threads together a musical cartography of alternative, pop, and folk, including orchestral drums, banjo, harmonica, synths, strings, and horns. The album was recorded in their solar‐powered mobile recording studio while they traveled throughout the US. Billboard claimed, "With a joyful live show the band is inspiring mass dance‐alongs" and NPR said the band "...captures the energy and spirit of the past few waves of upbeat, passionate indie‐folk."