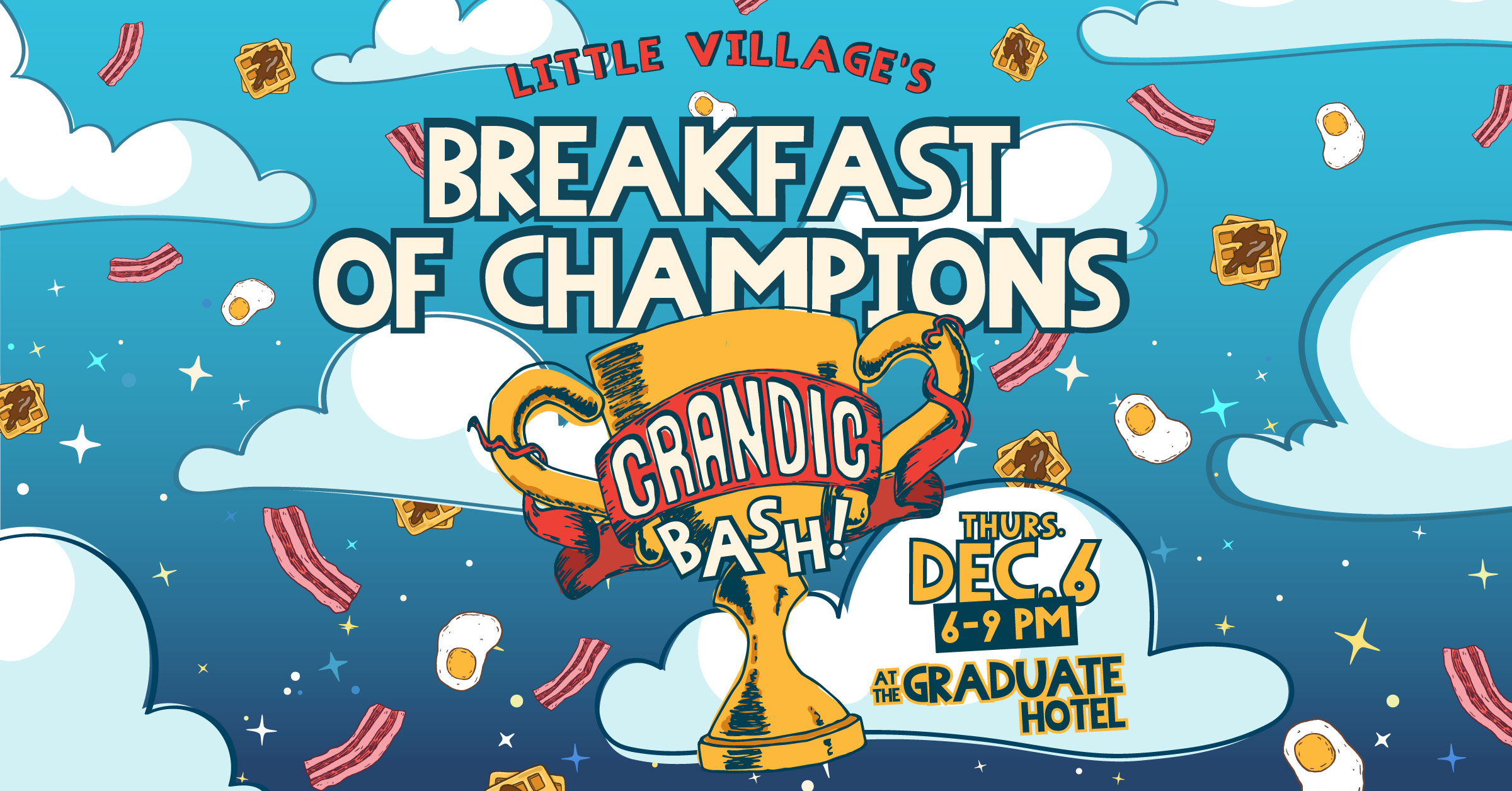 Breakfast of Champions CRANDIC Bash
Thu, Dec 6, 2018 from 6pm - 9pm
The votes are in! Now it's time to celebrate the BEST OF THE CRANDIC.
$42 ticket gets you:
A reason to dress up
A chance to mingle with friends, old and new
Breakfast for dinner!
One drink ticket
Barry Phipps dance party
An exclusive performance by I.C. Kings (Voted Best Drag Troupe in the CRANDIC)
A donation to support the Iowa Harm Reduction Coalition
Bear witness as the Iowa City and Cedar Rapids areas face off, and find out once and for all (until next year) which community won more prizes and will get to take home the CRANDIC Cup.

Little Village's 2018 Best of the CRANDIC competition is supported by:
RUN CRANDIC, MidWestOne Bank, the Iowa City Public Library, Smart-FM, and Think Iowa City and Jingle Cross Festival & UCI World Cup.
Can't make it to the event? Consider a contribution to Little Village's freelancer fund with a sustaining donation.