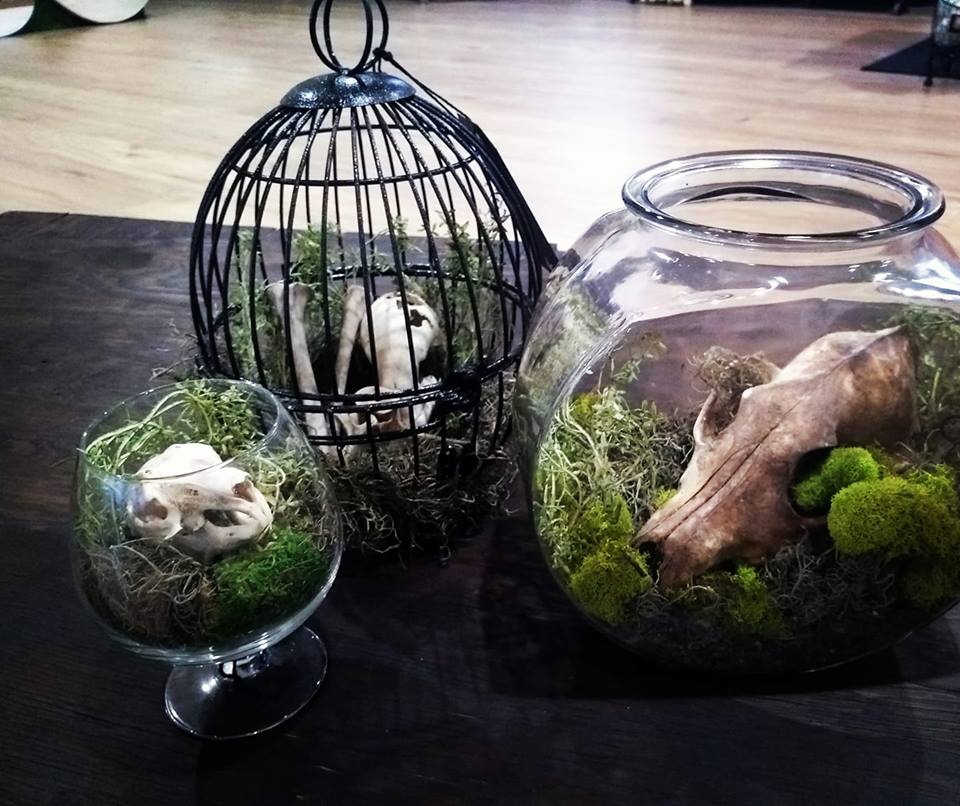 The Makers Loft: Make & Take - Bone Terrariums
The Makers Loft is now hosting Make and Take Workshops on Thursdays from 6 to 8 PM!
November 15th we will be making small no-care bone terrariums. All materials will be provided! You will choose your own container, bones, and false mosses to create a unique terrarium of your own.
You may of course feel free to bring in your own bones, crystals, or other nature bits to add!
Join us for a night of fun and making!