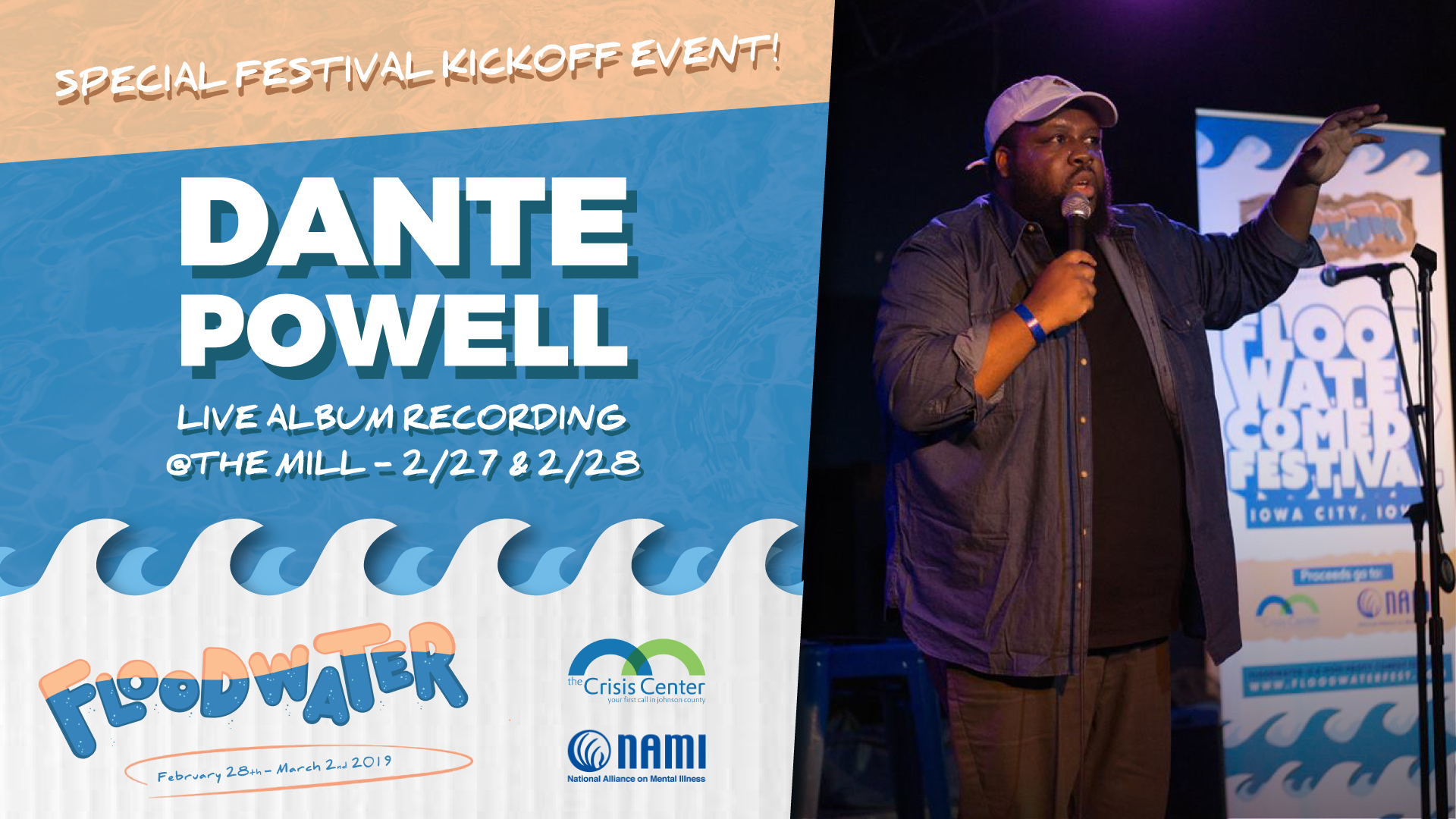 Dante Powell Live Album Recording Presented by Floodwater #2
Join us live for the second night of the recording of Dante Powell's debut album! Have your laugh memorialized forever.
Dante Powell is a comedian from Bernice, Louisiana. He currently lives in Des Moines, Iowa and has some very strong opinions about sex robots and squirrels. Oh hell yeah.