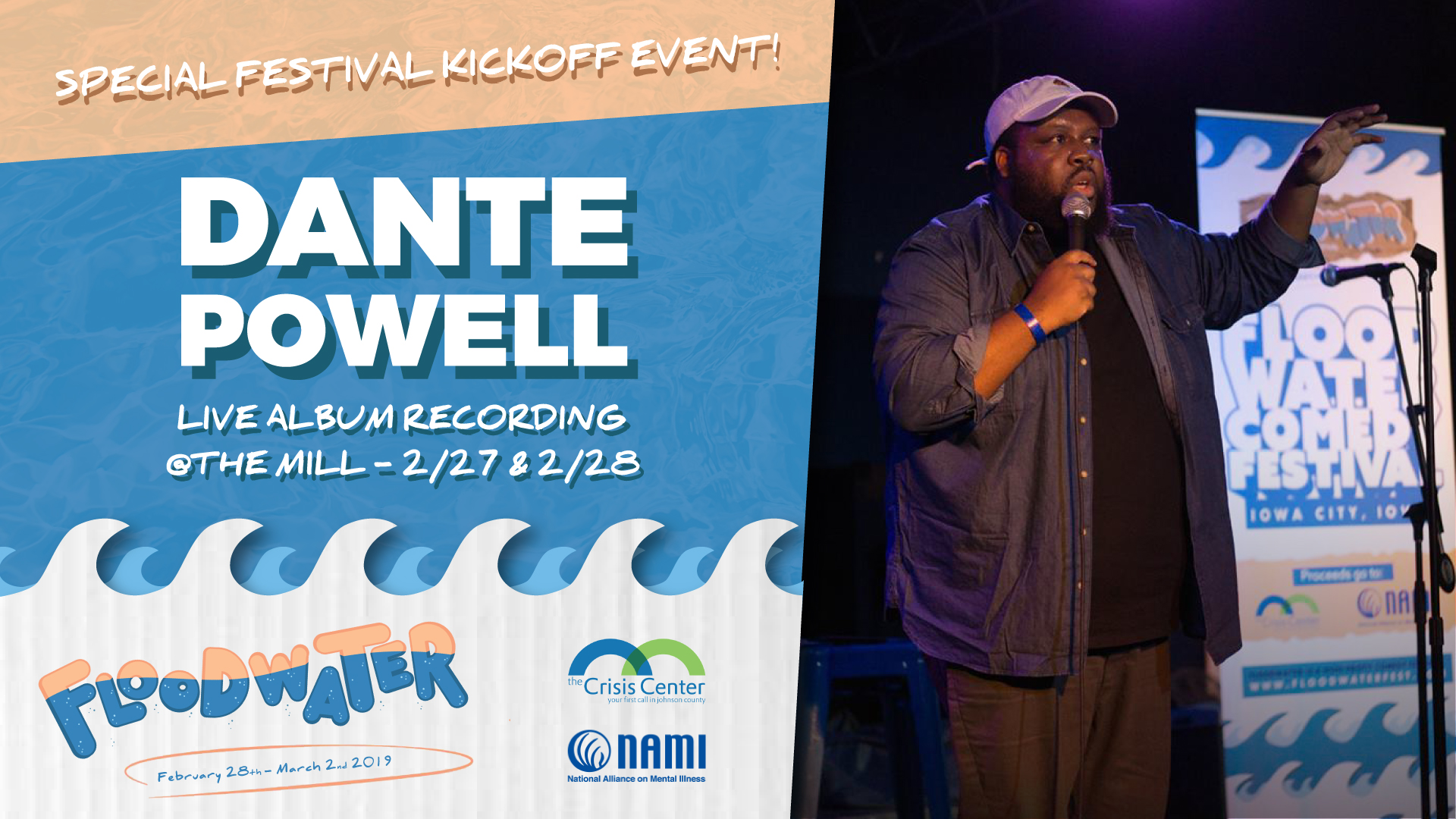 Dante Powell Live Album Recording Presented by Floodwater #1
Join us live for the first night of the recording of Dante Powell's debut album! Have your laugh memorialized forever.
Dante Powell is a comedian from Bernice, Louisiana. He currently lives in Des Moines, Iowa and has some very strong opinions about sex robots and squirrels. Oh hell yeah.
Get full festival passes here. That's 15+ shows for only $55. https://littlevillagetickets.com/events/91281513/2019-floodwater-comedy-festival-passes