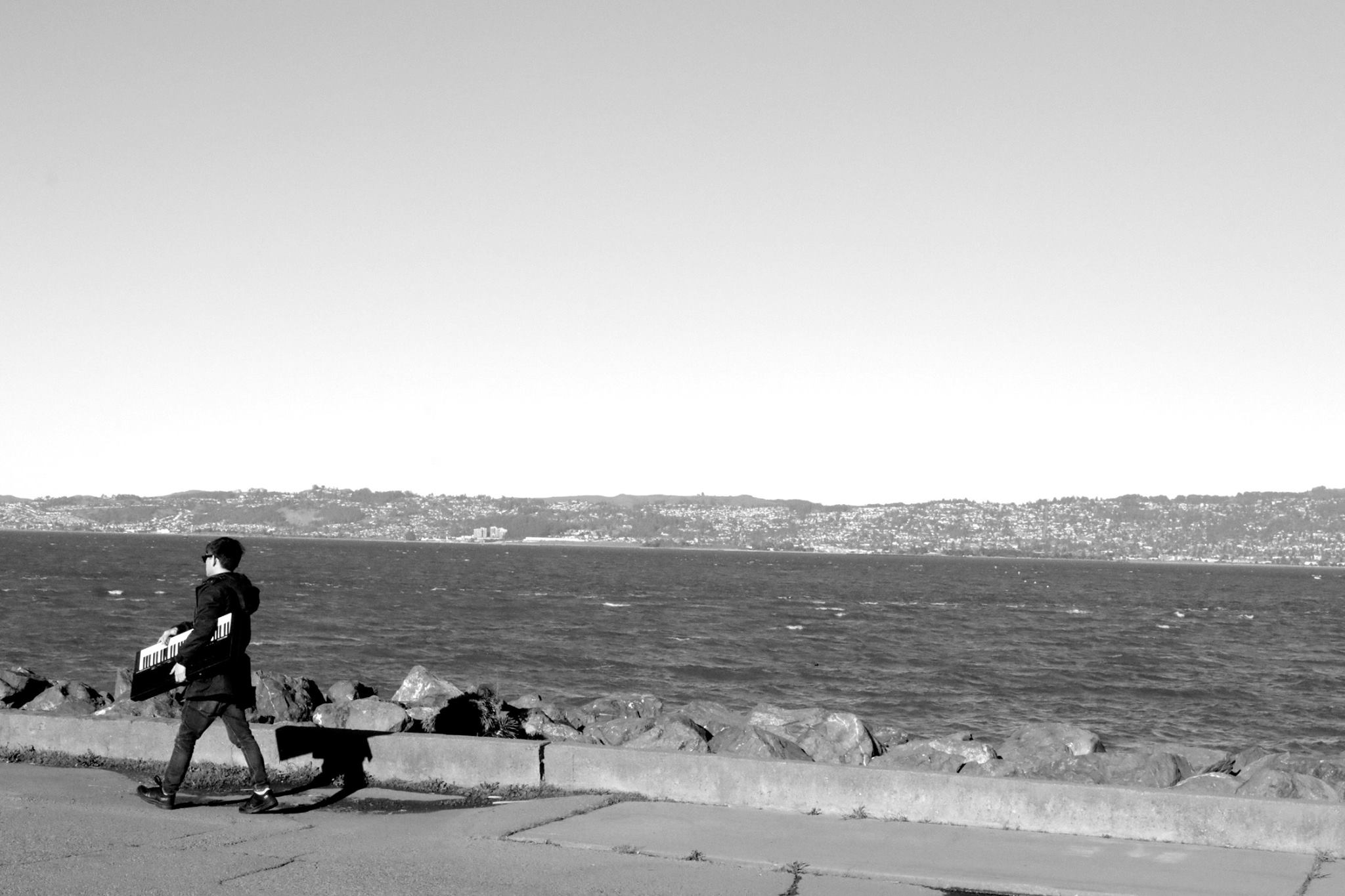 Feed Me Weird Things presents:
Headboggle / Malocclusion / Purcha$e
Headboggle:
Derek Gedalecia, a.k.a. Headboggle, has been performing electronic keyboard-based soundscapes for several years in the Bay Area in over a hundred local performances at venues ranging from GTK to YBCA. Incorporating lowbrow with highbrow art, music, and comedy, Head Boggle's intent is to fuse together a new ecstatic improvisational performance style with a carefully crafted musical underbed. In his formative years, Gedalecia studied classical and ragtime piano from noted ragtime composer/revivalist Dr. Brian Dykstra. .
"Headboggle splinters his typically all-encompassing style of synth composition into tiny one-minute morsels and the results play out like fellow Bay Area legends the Residents on their Commercial Album: short and sweet, presenting each idea as a discrete miniature world and moving on. Derek presents a comprehensive taxonomy of the tones and strategies within his arsenal of synths and electronics, finding room for everything from glistening classical-informed harmonies to the bludgeoning rhythmic squelches that have become his signature. Across forty-four tracks, Derek dilates time and sketches out some oblique narrative known only to him that seems to contain infinite details."—Max Allison, Hausu Mountain
Malocculsion:
...is a sound, visual, and performance artist currently based in Oakland,CA, exploring relationships of sound, the body and the exterior space in which they exist, psychosis, mortality, the prison system and the omnipresent entropic trap door of life. Also performs in multimedia performance projects Coral Remains (fka Styrofoam Sanchez) and False/None, synths in Cyborg Eye, and OSC and curates the Ratskin Records imprint (Since 2005) and is a curator In residence at Pro Arts in Oakland, CA. Malocculsion has LP and CD releases forthcoming on Love Earth Music, and Ratskin.
Purcha$e:
...is an Iowa City-based self taught electronic musician whose music draws from influences such as Daft Punk, Janet Jackson, and the Hubble Space Telescope.
"The night ended on a different note thanks to Purcha$e, a local performer. He took to the stage, and suddenly, the crowd members took to their feet. While Trumpet Blossom itself isn't a venue made for dancing, that didn't stop any of Purcha$e's fans…I even got out of my seat and danced to his music. It was almost as if the vibrations of his beats were pulsating through my soul… his music seemed to send me back to not only the very first time I saw the movie, but the very first time I heard electronic music."
-The Daily Iowan