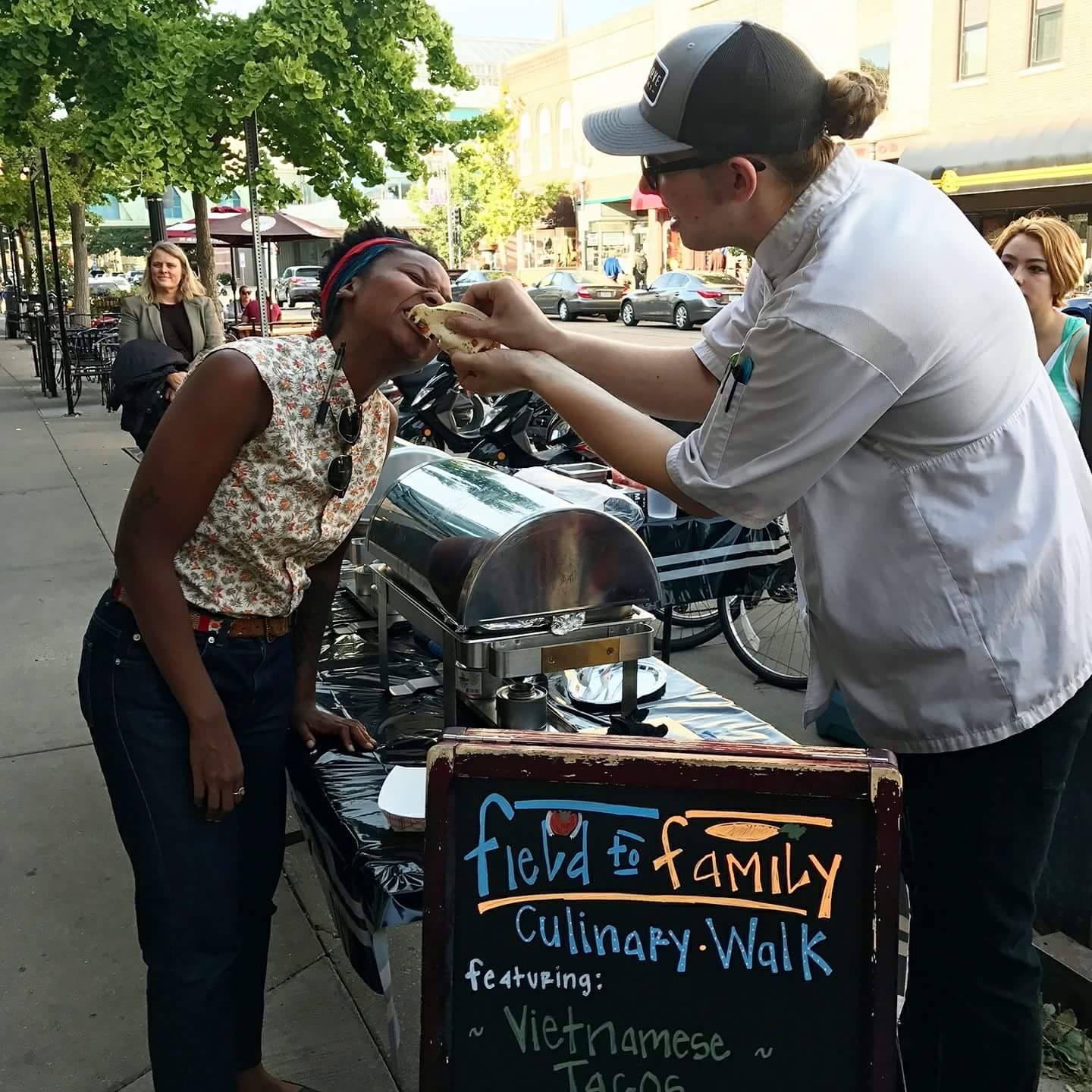 2019 Culinary Walk


Benefit for Field to Family featuring New Pioneer Food Co-op, Get Fresh, Trumpet Blossom, Pullman, Saint Burch, Local Burrito and Basta
Thu, Sep 19, 2019 at 5:30pm
Farm-to-table
Local Food
Healthy Meal
Iowa Grown
The Field to Family Culinary Walk is an annual delicious mobile farm to table dinner. Walk with friends and sample culinary treats from seven downtown restaurants featuring ingredients from local farmers prepared by some of the best chefs our region offers! This event is not only a locally-sourced healthy meal, it's a fundraiser for Field to Family's Farm to School and Farm Stand programs, initiatives that work to connect students to where their food comes from, support school gardens and procure local foods for the school lunch menu as well as to serve as hunger relief in Johnson County, providing families in need with fresh, seasonal produce joining the mobile food pantry at various locations each month.

The 2019 Culinary Walk features:
· New Pioneer Food Co-op * Tickets can be purchased here. Will Call Location for tickets purchased online beginning at 5 PM.
· Local Burrito
· Pullman Bar & Diner
· Saint Burch Tavern
· Basta
· Trumpet Blossom (set-up near Basta)
· Get Fresh (at their soon to be new location at 109 Iowa Avenue!)

Cost: $25 regular/ $15 students through September 16th; Starting on September 17th: All Tickets $30
WHERE TO FIND PASSPORTS: Here online and at New Pioneer Food Co-op Iowa City store
STUDENT RATE: $15 and can only be purchased at New Pi with a valid student id.

Event begins at all participating restaurants at 5:30 P.M. Passports purchased online can be picked up at our Will Call table located outside New Pioneer Food Co-op, 22 S. Van Buren St. Iowa City, IA starting at 5:00 PM.